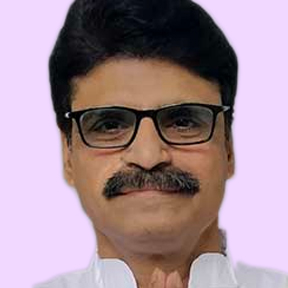 Biography
Renowned Astrologer tantra – mantra- Yantra and religion subjects expert Pandit Shakti Mohan Shrimali born in a cultured astrological services provider Shrimali family. Anant Vibhusit Sri Vyas Ambaji, the deity of this family, was invited by King Maldev of Marwar from Lahore to Jodhpur in the year 1531. Since his arrival on the land of Marwar, many scholars of astrology, religion, philosophy, tantra-mantra, mathematics, and astronomy were born in his successors. Whose various thematic articles, Mathematical – Astronomical tables, Jai Vinodi Almanac writing tradition which started from 1646 at the time of Mirza Raja Jai Singh and remarkable contribution in the construction of observatories( the year 1700- 1743) is mentioned in the history of astrology.
Pandit shakti Mohan Shrimali grew up in an environment resonated by the sound of Vedic mantras. He worshiped the Goddess of the world Maa Jagdamba regularly with worshiping his spiritual Guru Niranjan, Yogacharya, Monotheistic, Mahamahopadhyay Pandit Sri 108 Girija prasad Ji Dwidedi and did higher education. And he also Studied contemplated the scriptures of Religion, Astrology, Tantra- Mantras- Yantra, etc. About 100 research articles written by Shakti Mohan Shrimali, ( junior son of Jaipur state's head astrologer Pandit Shri Madanmohan Sharma) have been published in various Newspapers and magazines like Rajasthan Patrika, Dainik Bhaskar, Punjab Kesari, Aap ka Bhavishya, Drishti Sanchar, etc.
He has been awarded by va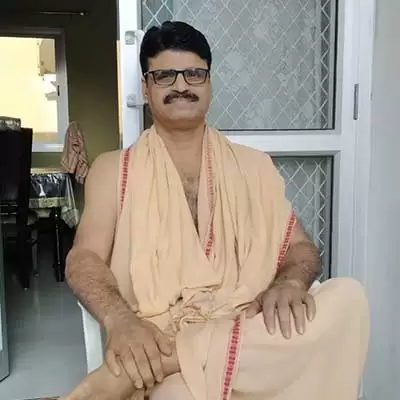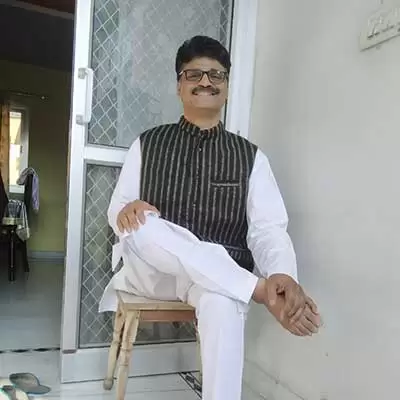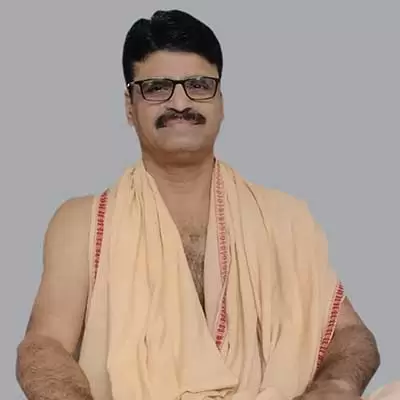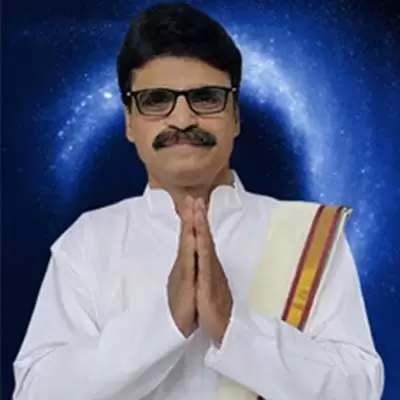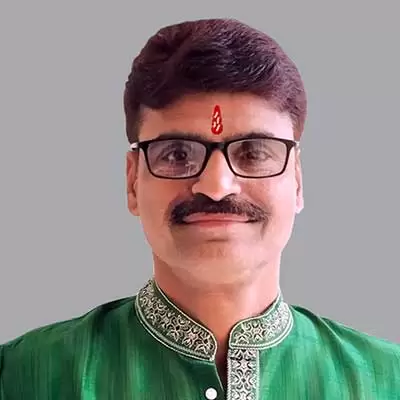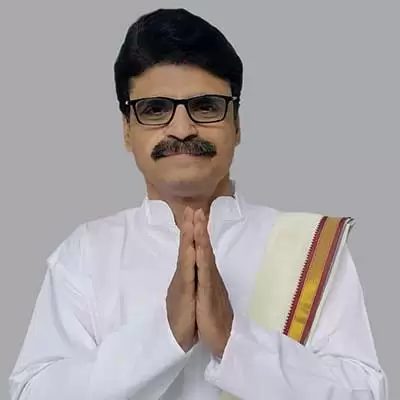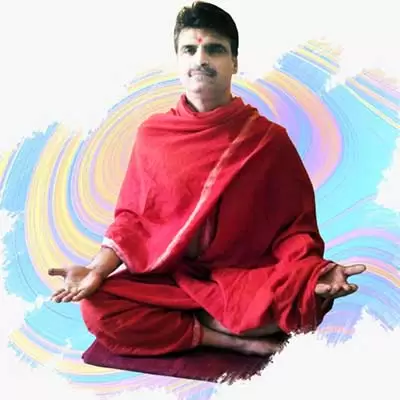 Frequently Asked Questions
How will be the consultation from astrologer? will it be beneficial for me?
When you are not sure about whom to connect with for guidance or when problems in life come up, then consult from our astrologers will help you. You can receive instant advice on your specific queries from anywhere in the world with the choice of your Astrologer. It will also save your time and cost which you usually spend by visiting an astrologer. You will get a response you can feel confident about and also peace of mind.
Why should you choose Guruji?
We have 500+ quality astrologers available on our application who have been able to help out 8 million clients and counting. These Astrologers are selected through verified professionals as per the need of our clients.
How can we call astrologers?
1. Visit the Astrologer profile you need to connect with
2. Check the Astrologer's price
3. Recharge your wallet based on the price of the Astrologer
4. Connect the Astrologer on call/chat/video call at your convenience
Why is your service so expensive?
Guruji is here to help you by providing you with an experienced team of astrologers, when you need them, day or night. Our 25+ years of experienced and certified astrologers provide you with an instant solution to your problems. You can consult our expert astrologers from the comfort of your home which will ultimately save you time and money. Our standards are very strict and every astrologer available has been carefully selected. So, you can be assured that no matter which astrologer you choose to connect with, you will get quality advice. Thus, our service is not expensive but qualitative.
How accurate are the predictions by an expert?
The predictions are based on your personalized birth chart which explains your personality and helps to forecast the likely events that will happen in your life. Our expert astrologers analyze the movements and relative positions of planets and provide you with accurate which can affect you and provide you helpful insights for your future. Thus, the predictions provided have been highly accurate and reliable.
Can my concern be addressed easily within 15 minutes?
Yes. Our astrologers have been trained to be very efficient with their analysis during a telephonic consultation. They will ask you the right questions and provide you with precise guidance.
Will my personal information be kept confidential?
Absolutely yes! All our customers' details are kept 100% confidential. We do not give out customer information to anyone, come what may.
Can I speak to the same astrologer, if I call the second time?
Yes! You can speak to the same astrologer if you call the second time. Just ensure that you remember the name of the astrologer you spoke to and their availability hours. You may also connect with our Customer support team specifying the Astrologer's name and your preferred time. Our team will reply at a time when you can get in touch with your preferred Astrologer.
Will your guidance help me take better future decisions?
Yes, guidance by our expert astrologers will help you make calculated future decisions and to overcome your life's hurdles. Studying planetary aspects in your birth chart and even charts of certain events can help you make better life choices. Your natal chart analysis will help you know about your strengths, your challenges, and why you are drawn to certain scenarios repeatedly. This will ultimately help you plan your further moves.