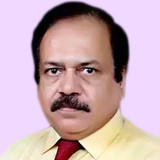 Follow
Astro Kamal K
4.44

(724 reviews)
20 years
First of all I would like to tell my clients that I am DIFFERENT. You will find my predictions different from others. Before telling my good points, I would like to tell you my weak points. My first weakness is that I will tell you the truth even if you dislike a lot. Many clients don't like this attitude. But my belief is that if you have fair idea of future only then you can take an appropriate decision for yourself. Otherwise you will take a wrong decision which will harm you financially or otherwise.
My second weakness is that I will properly analyze your chart and then tell you about my predictions. It may take few minutes more but prediction will be correct. I hope you don't mind it when you consult me. I don't like haste as it goes waste.
Now, I will also tell you about my good points. My predictions are very correct. The timing of event is also very correct. Since I know many streams of Astrology, I have developed one of mine also, which works excellent.
One of my very strong point is marriage matching. Marriage matching done by me will never lead to divorce or bad relations. That is what I can assure. So is the case in other predictions also.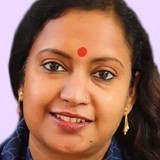 Follow
Astro Nutan
5

(1.8k reviews)
10 years
I have a work from 10th Taurus in Nuntran Ocha (44 years) astrology. Regression of Astrology Answer: I do not want to be on the side of the heart. I received astrology from the Indian Vidya Bhawan, New Delhi, whose founder Sri Sri N Rao ji, who put his entire life in the upliftment of astrology.
I am Kurukshetra worldwide, MA from Haryana, M. Phil (Hindi)'s Digital Protest
I have been deeply and closely in the form of astrology, I have directed that I can die from Jammi Somani's Rostabhia in the public life of Jyotish. I have yet studied and analyzed and analyzed and analyzed the problems in the Lokjivan, such as a proper guidance of questions related to marriage, child, academic, job, foreign travel etc.