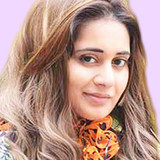 Follow
Astro Alisa
4.92

(522 reviews)
9 years
I'm a Master Of Occult Science. Basically Astrology, Numerology, Tarot, Vastu are all parts of occult Science. I'm trained under world-famous Renowned astrologers. I can feel planets. Astrology is my passion. Astrology is my Hidden Talent. It's God-gifted to me. Astrology is a belief. Our life is ruled by 9 Planets in our solar system. I am a Bollywood actor by my profession but astrology is the Hidden Talent that I wanna share with all of you. I'm a healer. I m now available on Guruji Astro to heal your problems by sharing my knowledge. I'm looking forward to healing you.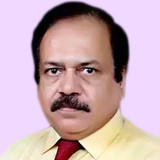 Follow
Astro Kamal K
4.44

(724 reviews)
20 years
First of all I would like to tell my clients that I am DIFFERENT. You will find my predictions different from others. Before telling my good points, I would like to tell you my weak points. My first weakness is that I will tell you the truth even if you dislike a lot. Many clients don't like this attitude. But my belief is that if you have fair idea of future only then you can take an appropriate decision for yourself. Otherwise you will take a wrong decision which will harm you financially or otherwise.
My second weakness is that I will properly analyze your chart and then tell you about my predictions. It may take few minutes more but prediction will be correct. I hope you don't mind it when you consult me. I don't like haste as it goes waste.
Now, I will also tell you about my good points. My predictions are very correct. The timing of event is also very correct. Since I know many streams of Astrology, I have developed one of mine also, which works excellent.
One of my very strong point is marriage matching. Marriage matching done by me will never lead to divorce or bad relations. That is what I can assure. So is the case in other predictions also.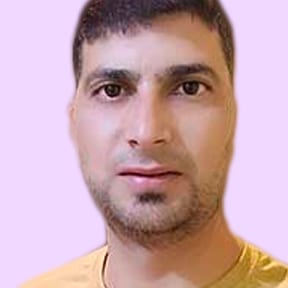 Follow
Astro Rehmat B
5

(1.2k reviews)
16 years
First astrologer in Kashmir to have a satisfied global clientage, with diverse methods of calculating accurate Astrological data, guest astrologer at DD Kashmir, and top rated astrologer in whole Kashmir, so far predicted world events that have come true with proof and productions of persons also and remedies to rectify the bad planets.