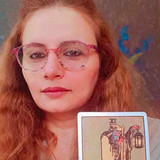 Follow
Rosy Bobal
5

(6.6k reviews)
25 years
"Rosy Bobal has earned a Master's degree in Pythagorean Numerology, Vedic Numerology, Chinese Numerology, Loshu Grid, and Qabala Numerology. She has more than 25 years of experience in the field of Numerology. She has also done special emphasis on Name correction from (Bhartiya Vidya Bhawan Delhi ), Advanced Number techniques & codes, Switch words and Numbers. You can consult her on any topic which is related to career and business."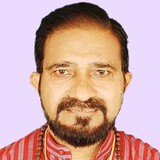 Follow
Astro Minesh
YOUR LIFE COACH
MINESH KUMAR is a Retired IA&AS Officer. Since 2008 he is also working
in the field of Vedic Astrology, Palmistry, Vaastu, Feng Sui, Dowsing
Pendulum, Tarot Card reading, Rune Reading, Cartomancy, Switch
Words, Signature reading, Doodle reading, Graphology. He has the
knowledge of LAL KITAB, Donations, Mantra, Esanan (taking bath),
Gemology, Crystal healing, Reiki healing, Numerology, Nadi, Panch
Pakshi Astrology, Prashna Kundli, K.P. Astrology, Meditation. He
patiently handled all the cases with perfect accuracy by enlightening
people with the issues of love, relationship, matchmaking, traveling,
Career, Discord between colleagues and boss, Family discords,
Business, Profession. He suggests positive ways to get rid of problems. He always believes in individual as well family prosperity by suggesting natural remedies which everyone in the society can afford.
He has worked with Indian as well as overseas clients, this experience makes him a more reliable and trusted astrologer. All the problems have a solution within us that may be resolved by cosmic energies. He believes that there is a connection between Mother Earth, Living beings, and the Universe.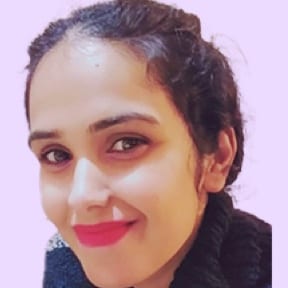 Follow
Tarot Taranmeet
I am a Tarot card reader, grown up in a family of Astrologers my power of intuitiveness is blessed by the holy Guru Garanth Sahib ji.
With the blessings of the Guru's, I am expert in cartomancy more day by day.
According to me "The Majors are the preachers, teachers and wisdom keepers, The Minors are your everyday highs, your lows, your woes and what grows, while the Courts are the actors, the players and the trouble makers".