Raju Srivastava – Overview
Raju Srivastava is an Indian comedian, actor, and politician who is commonly regarded as Gajodhar. Raju Srivastava first tried stand-up comedy with the talent competition The Great Indian Laughter Challenge, where Raju Srivastava came in second place. He then competed in the follow-up, The Great Indian Laughter Challenge – Champions, where he took home the title of "The King of Comedy."
Raju Srivastava was born into a middle-class family on December 25, 1963, in Kanpur, India. His father, Balai Kaka, Ramesh Chandra Srivastava, was a poet. Raju, a talented impersonator, has always wanted to work in comedy.
Small roles in Bollywood movies served as the foundation of Raju Srivastava early career. Raju Srivastava appeared in the film Maine Pyar Kiya, as well as other minor roles in films like Baazigar and Bombay to Goa.
In the Bollywood film Aamdani Atthanni Kharcha Rupaiya, Raju Srivastava appeared as both an actor and a comedian.
Raju Srivastava was a candidate for the Samajwadi Party in the 2014 Lok Sabha elections from Kanpur. On March 11, 2014, however, Raju Srivastava returned the ticket, claiming he was not receiving enough backing from the local party units. On March 19, 2014, Raju Srivastava subsequently joined the Bhartiya Janta Party.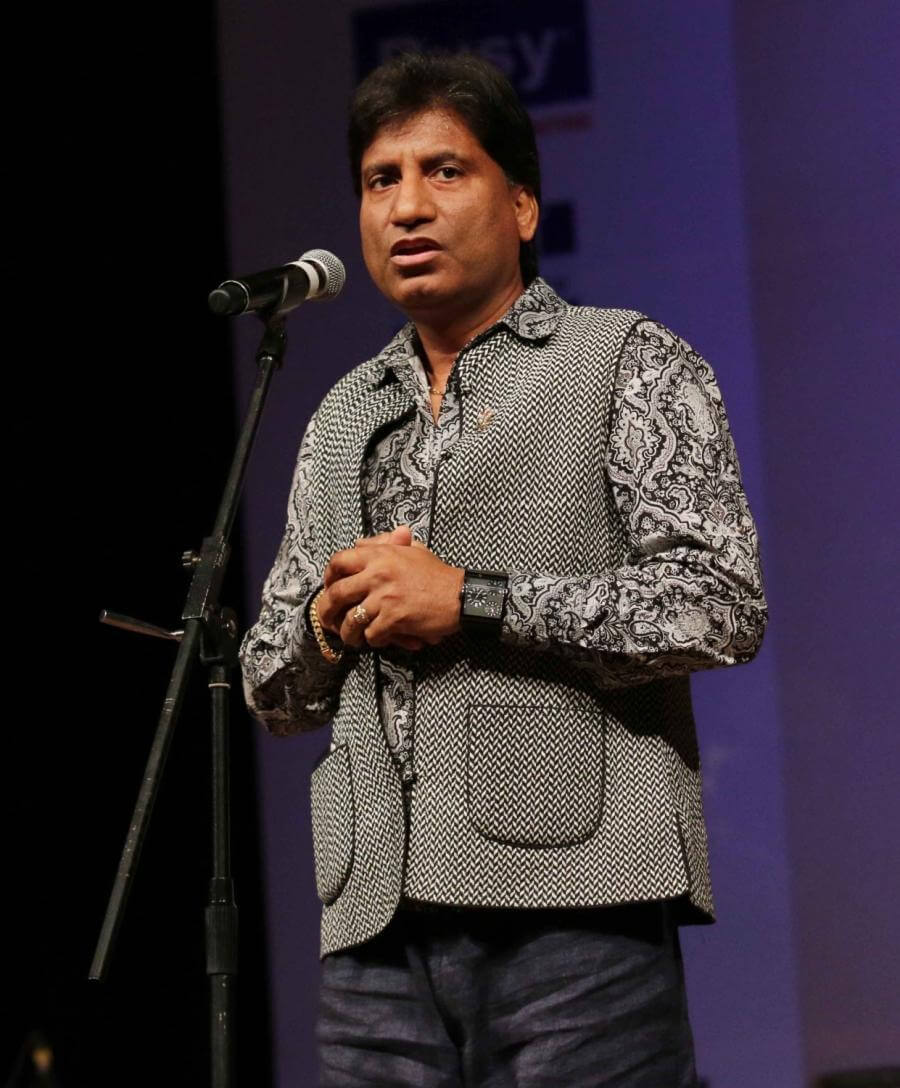 Raju Srivastava heart attack and his current Health condition
Indian comedian and actor Satyaprakash Srivastav, often known as Raju Srivastava, began his career with modest roles in Bollywood films.
But Raju Srivastava gained widespread recognition because of his participation in reality TV talent competitions like The Great Indian Laughter Challenge.
On August 10, the comedian Raju Srivastava had a serious heart attack while exercising in a gym in Delhi. He reportedly experienced brain damage after cardiac arrest, according to news reports.
According to Raju Srivastava business manager, the status of well-known actor-comedian Raju Srivastava, who is still on life support in the ICU, has somewhat improved. His return to awareness is expected to take around a week, according to the doctors.
After having a heart attack on August 10, Mr.Raju Srivastava was admitted to the All India Institute of Medical Sciences (AIIMS) in Delhi. The stand-up comedian, who is 58, underwent angioplasty.
The health of Raju Srivastava is progressively improving. He is receptive to the therapy. His health has improved, and he can now move some of his bodily parts.
Current transits in the birth chart of Raju Srivastava
Raju Srivastava Birth details:
Date: 25th December,1963
Place: Kanpur, Uttar pradesh, India
Time: 12: 00 PM
Source: Internet ( Dirty Data)
Dasha Lord- Rahu
Bhukti Lord- Saturn
Antar dasha Lord- Venus
Saturn gives a 180-degree aspect on the 6th Cusp during the time of his birth and currently it is transiting in the same degree in Raju Srivastava birth chart, which maybe a contributory factor for Raju Srivastava current health condition.
Additionally, Raju srivastava also has Kaal Sarpa Dosha in his Kundli.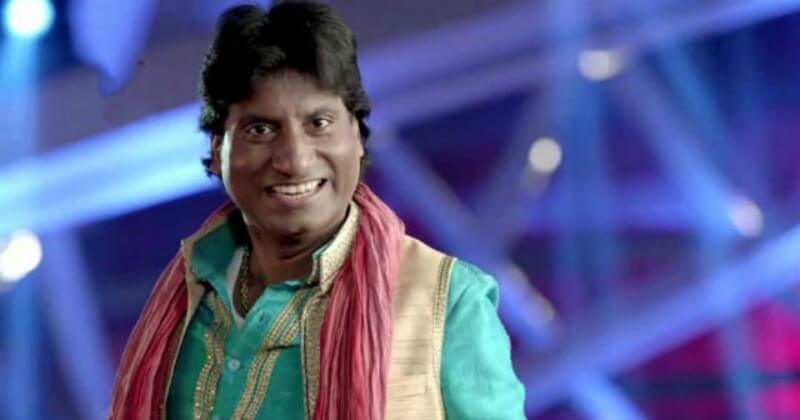 Heart diseases and Medical Astrology
Heart disease has increased in prevalence due to sedentary lifestyles, bad diets, setting high goals and enduring great stress, lack of physical activity, insufficient sleep, and other anxiety problems.
Why do Heart Attacks happen medically and astrologically?
High cholesterol is one of the main contributors to heart disease. Because Jupiter is the karaka of cholesterol, a person with afflicted Jupiter may get a heart attack due to high cholesterol.
Hypertension, often known as high blood pressure, is a continual threat to human health.
Mars is the karaka of blood and muscles, thus in vedic astrology, if Mars is weak or has a connection to a house of disease, a person will experience heart disease as a result of their high blood pressure.
Diabetes is brought on by Venus, and the problem is made worse when Rahu is involved.
Saturn plays a part in congestive heart failure because it narrows the arteries.
 Planets  and Houses related to Heart diseases
Sun
The Sun, the fifth ruler of the natural zodiac, represents the heart. Therefore, it will have an impact on the internal system if it has any connections to Marak, Badhak, the 6th, 8th, or 12th lord. As a result, the body's immunity will be weakened.
Mars 
Mars and the Sun have pitta temperaments, which will cause the fluid in your body to dry out. As a result, when the Sun is out of balance, the interior is extremely dry. Additionally, as this creates a strong Agni Dosha, the person may experience rage problems, which may raise their blood pressure and cause hypertension, which may result in heart disease.
Rahu
Rahu and the Sun together represent a fusion of fire and space. It is suggested that Rahu causes the planet's energy to burst. Rahu will thereby intensify the negative effects of Sun if Sun is associated with the 6th, 8th, 12th, and Badhak in the horoscope.
Rahu is the karaka of suddenness and ups and downs in life, therefore Sun here could cause an unexpected heart attack.
Moon 
The moon is a karaka of the fourth house and the fourth lord of the natural zodiac. This combines the elements of Fire and Water. Sun and Moon may get along because they are planets. However, Agni and water are said to create a Dosh in Ayurveda.
The body's metabolism is actually hampered by this combo. The cause is an unhealthy diet and bad lifestyle choices. The person genuinely becomes irritable and emotionally fragile as a result of this combo. As a result, if Moon rules the 6th, 8th, 12th, and Badhak in the horoscope in this situation, it may cause heart problems.
Fourth House
According to astrology for medicine, the fourth house signifies the Heart. As a result, if malefic planets like Saturn, Rahu, Mars, and Ketu are placed in the fourth house and have connections to houses of sickness, all of these planets have the potential to cause heart disease.
Fifth house
The chest is likewise covered by the fifth house. Heart disease will undoubtedly result if malefic planets are in the fifth house and are connected to Badhak, the sixth lord, the eighth lord, and the twelfth lord.
Buy best quality original Gemstones❤️
Talk to the BEST Astro-Gemologist, to Know the BEST gemstone or crystal for you according to your Birth chart, because you deserve only the Best😍.