Astrological remedies for success in Competitive Exams
Competitive exams are crucial from the perspective of anyone striving to create a career in a certain profession. An individual puts a lot of effort into passing any competitive exams.
However, many people still fail the exam despite having a strong knowledge of the subject matter and putting in significant effort during the whole year. And then there are those that succeed with little to no additional work.
According to astrology, it is said that if the placement of the planets in your horoscope is unfavorable, then despite your best efforts, you may face difficulties in studying for or passing competitive exams.
Therefore, in this circumstance, it may be advantageous for you to try some easy and effective astrological remedies in order to excel in the competitive exams and to land the job you want.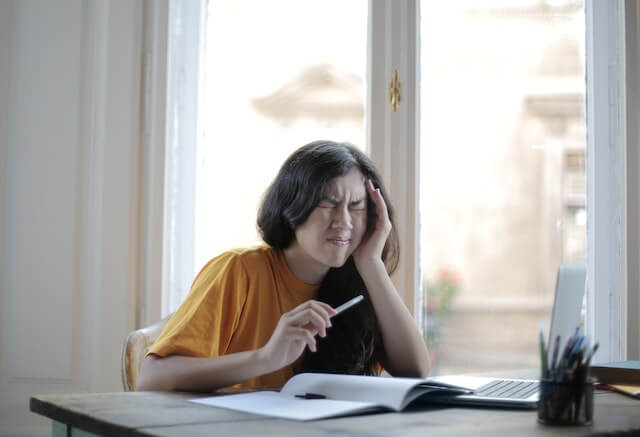 Do you have any questions or issues related to personal life, love life, career, or health? Consult the best astrologers and get answers/ solutions to all your problems based on your own birth chart.
 21 Astrological remedies for success in Competitive Exams
Chant the "Om gan Ganpataye Namaha mantra" 11 times, before the exam to do well and receive positive results.
Use a pen that is red in color with a golden or yellow cap to attempt the exam, although the ink could be of any color.
Make an effort to offer Ganesh Ji with Durvaa every Wednesday. It is recommended that students recite the "Ganesh Chalisa" every Wednesday and offer the lord Ganesha gram-flour laddoos along with doob-grass (doob).
To succeed in competitive exams, an effective astrological remedies knot a besan laddu and seven pieces of Haldi in a yellow cloth and flow it in a river every Thursday.
 Be sure to donate half a liter of milk to any temple of your preference as you make your way to the examination venue.
Another easy astrological remedies for achieving success in tests and any competition, place the Saraswati Yantra in front of your study table or pooja room and worship it on a daily basis.
On Wednesday, recite this mantra by using a Tulsi mala at any convenient time:
Guru Griha Gaye Padhan Raghurayi | Alp Kal Vidhya sab payi |                                                                                                                                                                                                                                                                                                                                                                                            Your exam results will improve if you recite this mantra. You'll be able to focus better and pay more attention. Do this mantra jaap at least 21 times before studying and examinations. Meditate on Lord Ram or put an image of Lord Ram in front of you as you chant this mantra.
Over your study desk or table, hang a picture of the goddess Saraswati so that it is at eye level when you are sitting to study. Before proceeding to study, light an incense stick and chant "Om Aim Sarasvatyai Namaha" 21 times while gazing at the goddess Saraswati.
The planet Sun is regarded as the lord of government and the executive sector in astrology.                                                                                In such a circumstance, a powerful astrological remedies is to offer water to the Rising Sun on a regular basis and reciting the Om Surya Namah mantra because it is said to be helpful in removing the barriers to passing competitive exams.
Memory is improved by drinking basil (tulsi) juice in the morning with a little honey. You will benefit greatly from this astrological remedies in your examinations.
One of the tested astrological remedies wear a Dasmukhi (ten-face) rudraksha. You can tie it around your right arm or wear it around your neck. This easy remedy improves reasoning and concentration.
No books, copies, pens, or pencils should be left open in the study area. Always maintain the textbooks and accessories in their designated locations in the study room.
Make sure there are no damaged seats or desks in the study area. There shouldn't be any clutter or dust. The space should always be clean, organized, and periodically dusted.
Avoid eating at the study table. Dining should take place at the dining table in the dining area.
 You should always pray To god for your progress before and after studying, and you should worship the books by touching them to your forehead.
 It has been determined that morning, at around 4 am, is the optimal time for studying.
It is said that the mind can more quickly and easily memorize whatever is learned throughout this time. Therefore, it is essential that students make it a habit to get up early and study during the recommended hours.
While studying Always keep your face to the northeast. The study table should be set up such that it faces the northeast as directed.
Feeding a cow, yellow sweet every Thursday is recommended in order to guarantee success in competitive tests.
 You should follow the practice of honoring your parents, elders, and educators to earn their blessings in order to assure the blessings and favor of the divine. Teachers should be treated with the appropriate respect. Your commitment will be further strengthened by this, and you will profit from the blessings of God.
 In order to succeed, individuals should eat sweet curd or any other delicacy before departing for the exam.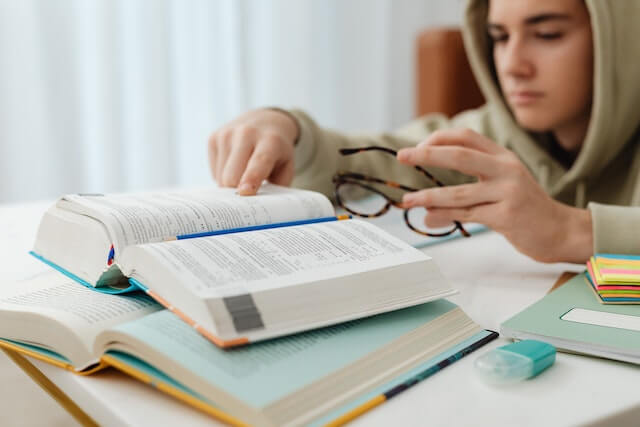 Things to Remember while doing these astrological remedies for success in competitive exams
For the astrological remedies to be most effective, the person going to appear in the competitive exams must do it herself or himself.
You need to have proper faith in the astrological remedies and a clear intention in your mind while performing these astrological remedies.
To accomplish success, you can select any of the astrological remedies from the ones listed above.
Be sure to check your birth chart with the best astrologer in India, and then perform the astrological remedies required to overcome the difficulties you are facing while preparing for or attempting the competitive exams.
Indeed, the greatest obstacle to achievement is panic and anxiety. They limit output and hinder success. You will have a difficult time succeeding in your career if you don't have an optimistic outlook on life.
You will be supported in realizing your dreams by your own efforts, the above mentioned astrological remedies and heavenly grace. You can use these tried-and-true astrological remedies is to advance professionally and gather much-needed confidence.
Buy best quality original Gemstones❤️
Talk to the BEST Astro-Gemologist, to Know the BEST gemstone or crystal for you according to your Birth chart, because you deserve only the Best😍.