Amitabh Bachchan and his faith in Gemstones
From juicy celebrity gossip like who's dating who to the daily regimen of our favorite celebs, we all love hearing masala about our favorite celebrities. We totally enjoy keeping tabs on the lifestyle of our favorite celebs.
To us, our dear celebs seem invincible and somehow everything always magically works out for them. But what we fail to see is that celebrities are just as human and normal as we are. They too, like us, face issues in their personal life and career. Just like us, they too seek help in order to get out of their rut.
But the help they seek is not just from friends and family, but also from incredible modalities such as gemology, astrology, tarot, etc.
A great example would be our beloved Big B i.e., Amitabh Bachchan. Who doesn't love Amitabh Bachchan? From his amazing acting skills to his charismatic personality to his powerful voice to his humble nature, it's hard to not be a forever fan of Amitabh Bachchan.
And have you noticed something in most of Amitabh Bachchan's pictures? Look closely at his hands. Yes, we're talking about the rings in his hands and No, these are not just ordinary rings worn for aesthetic purposes. These are gemstone rings and are special because they're recommended by an astrologer according to his Birth Chart.
In this blog though, we'll talk about the one gemstone that Mr. Amitabh Bachchan can be seen wearing the most, Neelam or blue sapphire.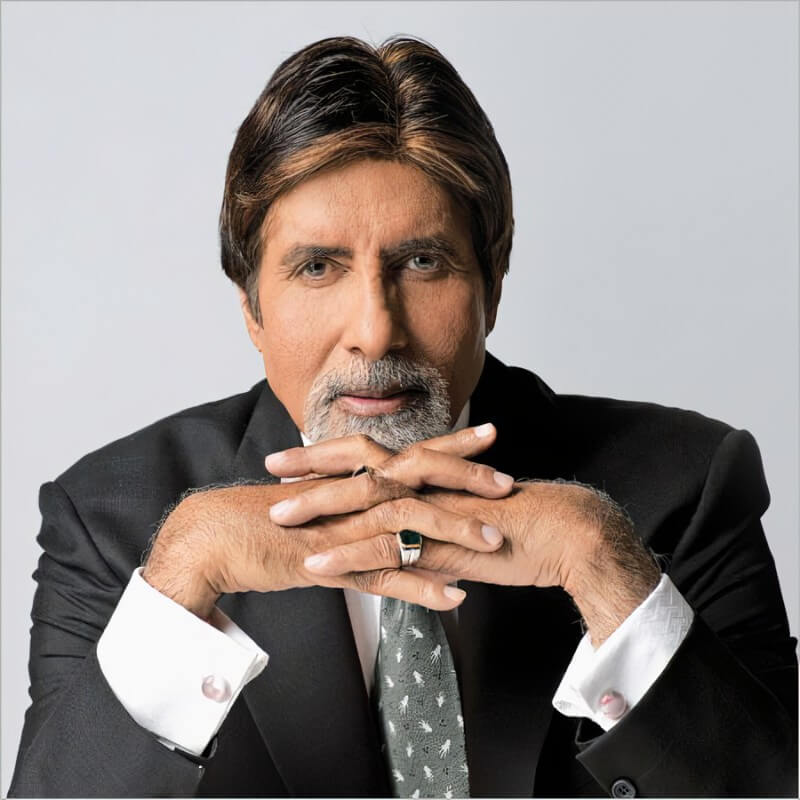 Do you have any questions or issues related to personal life, love life, career, or health? Consult the best astrologers and get answers/ solutions to all your problems based on your own birth chart.
How has wearing the Blue Sapphire ring helped Amitabh Bachchan in his Career?
Amitabh Bachchan, the Shahenshah of Hindi cinema, is nothing less than a gem in and of himself. The actor who rose to fame in the early 1970s has subsequently emerged as one of India's most influential famous personalities. He first became well-known in the early 1970s for roles in movies like Zanjeer, Deewaar, and Sholay, earning the title "angry young man of India" for his portrayals in Hindi movies.
Known as the Shahenshah of Bollywood, Sadi ka Mahanayak ("Greatest actor of the century"), and Star of the Millennium, he has since made appearances in more than 200 Indian films over the course of more than five decades.
He has received numerous honors for his work, including four National Film Trophies for Best Actor, the Dadasaheb Phalke Award for lifetime achievement, and numerous awards from international film festivals and award ceremonies. He has had 42 total nominations, making him the most nominated actor in any significant acting category at Filmfare.
He has received sixteen Filmfare Awards. Bachchan has worked as a playback artist, film producer, and television host in addition to acting. The game show Kaun Banega Crorepati has featured him as host for multiple seasons.
However, not every day was great for Bollywood icon Amitabh Bachchan. This celebrity has experienced everything, including the ABCL (Amitabh Bachchan Corporation Limited) and Miss World 1996 (which was wholly sponsored by ABCL and resulted in significant financial loss for ABCL), the Barabanki land case, bankruptcy, legal actions, and a decline in his career.
Amitabh Bachchan turned to astrology when things were tough because, at the time, it may have appeared like his only hope for the future. Amitabh Bachchan started wearing a blue sapphire ring after consulting an astrologer. His chance to host the the popular TV program "Kaun Banega Crorepati" came soon after he began wearing the blue sapphire neelam ring.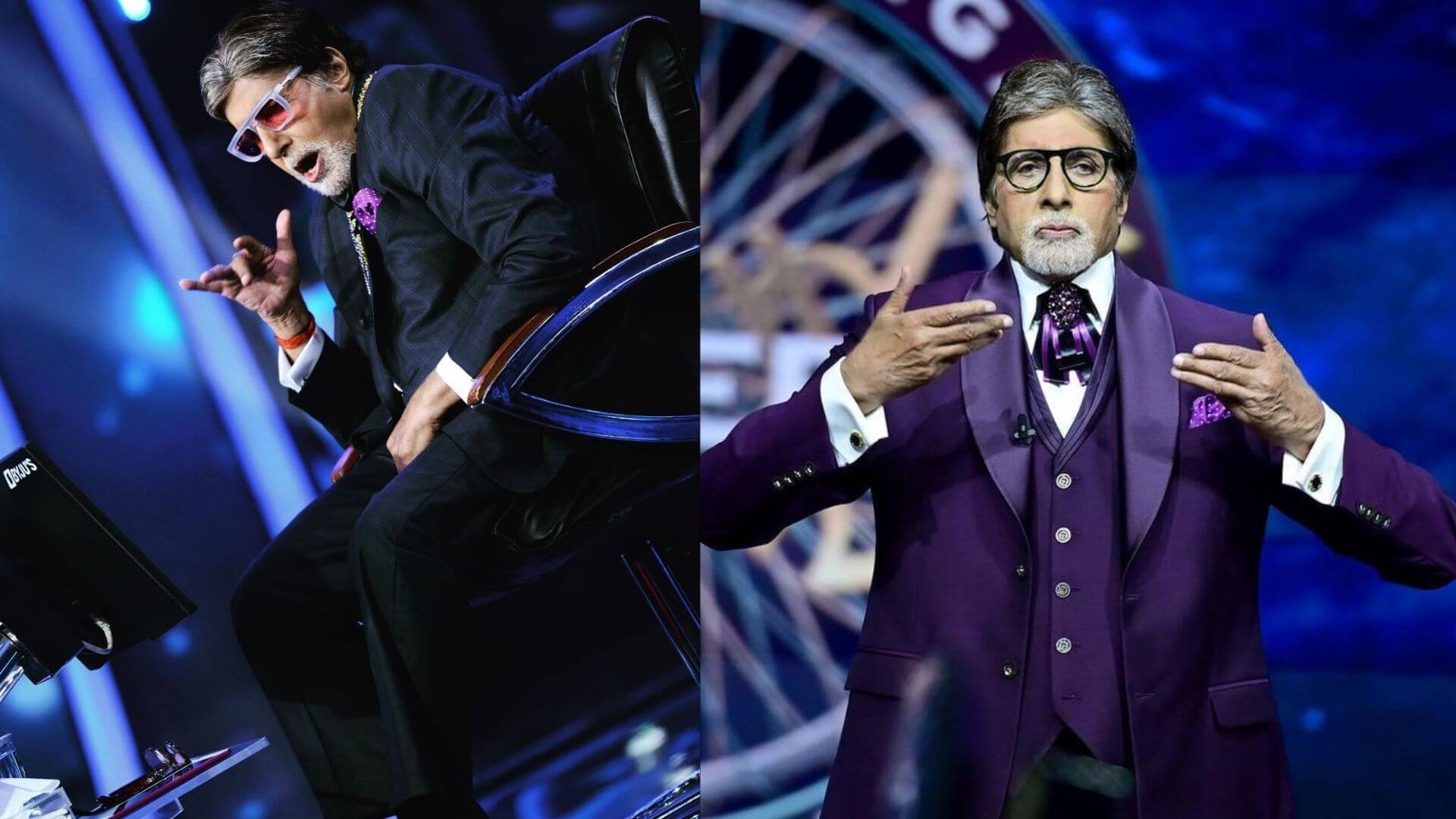 His success was aided by astrology, his patience, and hard work as well as the wishes and support of his loved ones and admirers.
Due to its negative impacts, blue sapphire, which is widely known to be particularly powerful, is rarely worn.
However, it is well known that he wears this blue sapphire all the time, and it appears to be very auspicious for Mr. Amitabh Bachchan.
He appears to switch the finger on which the ring is worn frequently. He can be seen wearing the Neelam ring on his right middle finger in the majority of his photographs.
The proper application of Gem treatment is something else to note in his pictures. Instead of wearing one large gemstone that compromises on quality, Mr. Amitabh Bachchan is wearing two blue sapphires that are lesser in weight but of remarkable clarity and color. Always prioritize color and clarity over carat weight.
Many people note that after Amitabh started wearing Neelam gemstone rings one on top of the other on the same finger, the practice of wearing gemstone rings two rings on one finger—really took off.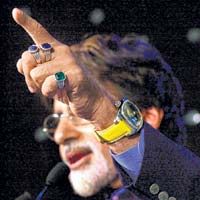 To help with his health issues, the celebrity also wears two more rings: an Opal and an Emerald. A famous combination that symbolizes the potent trinity of Venus, Mercury, and Saturn is the opal, blue sapphire, and emerald.
Following the failure of the ABCL and the Miss World competition, Mr. Bachchan began using gemstone therapy, and he has never turned back since.
Mr. Bachchan accepts graciously that his gemstones have provided him with divine guidance and that God's protection has been beneficial to him during his difficulties. In various interviews, Mr. Bachchan has said unequivocally that his gemstones have astrological importance and have helped him during tough times.
And if Amitabh Bachchan can trust the power of the ancient science of astrology and Gemology then why can't we?
Buy best quality original Gemstones❤️
Talk to the BEST Astro-Gemologist, to Know the BEST gemstone or crystal for you according to your Birth chart, because you deserve only the Best😍.