iSaturn retrograde and its significance
Starting on June 5th, Saturn retrograde 2022 ends on the 23rd of October 2022. It is actually a pretty common retrograde that happens every year for about four and a half months.
Saturn retrograde affords wonderful opportunities for course correction and even personal improvement that otherwise would not have occurred. During the period of Saturn retrograde, People are more compelled to go inwardly and take care of themselves. As a result, Saturn's retrograde can be beneficial to you from a spiritual and objective perspective as it is a fantastic opportunity for each of us to undertake some self-introspection and be more aware of our actions. This phase of Saturn retrograde can be redirected into a foundation-building phase that will be beneficial for us in the long run.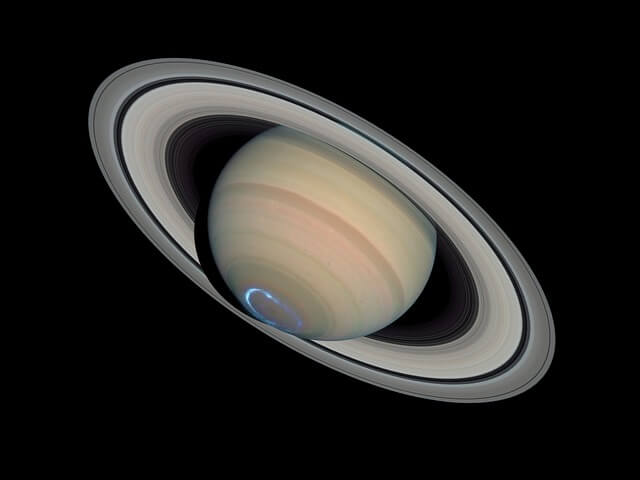 UNDERSTANDING SATURN
Being the last visible planet from the earth, Saturn also represents boundaries and restrictions.
Saturn as a planet is one of the most misunderstood ones in Vedic astrology. Saturn, if placed comfortably, can give you more wealth, success, affluence, and prosperity than any other planet.
It represents duty, discipline, restriction, limitation, commitment, structure, boundaries, wisdom, and sacrifice.
Saturn shows the lessons to be learned, the challenges to be conquered, and the constraints to be overcome for maturity, wisdom, and acceptance as it progresses through signs, houses, and aspects.
While Jupiter represents expansion, Saturn represents its opposite, restriction and limitation. In astrology having Saturn in a favorable position in the birth chart will make an individual disciplined, diligent, perseverant, reliable, stable, patient, with a high level of concentration.
WHAT IS A RETROGRADE?
A 'retrograde' is essentially a slowing down in the planet's movement, from our vantage point on Earth, Saturn appears to travel backward within the sign while it is retrograde. The difference in the pace of revolutions between the planet in retrograde and Earth causes this. As a result, the retrograde motion is really a mirage, which has an impact on people's lives.
Saturn Retrograde and its effect on different Zodiac signs
For better accuracy check your Sun, moon, and rising sign.
Aries
The Saturn retrograde will have various effects son persons born under this sign. You will get hired for the job of your choice and might get recognition for your efforts. Elections will be won by those who are involved in politics. You might face financial difficulties as a result of this retrograde therefore you are advised to be careful before investing in anything. Even in your married life, Saturn's influence might be felt as There may be unnecessary arguments and fights with your partner, resulting in tensions and misunderstandings.
Taurus
The Saturn retrograde would have a favorable impact. Some of the work and tasks you've been putting off for a long time will be accomplished. You can start a new job, but it wouldn't be easy to succeed because their movements would be slow. It's best to keep an eye on your family's environment during this time. At home, either your mother's or another older woman's health would be a worry. Keep your cool and don't overthink things; Saturn will reward you with good fortune.
Gemini
Saturn's retrograde motion may have an impact on your workplace. It would obstruct your work or cause an issue in your workplace. To maintain a positive work environment, you must be dedicated and honest in your work. Negative energy at home may lead to arguments with your older brother at home. Because of Saturn's movement, you may feel compelled to change jobs. During Saturn retrograde, you might not want to perform any religious rituals. You might not feel at ease sitting and praying in the same area where you used to. You might not even have time to perform pooja. When dealing with a crisis, it is preferable to remain cool.
Cancer
Because of Saturn retrograde, many troubles may occur in various aspects of your life. Stay alert in order to avoid any kind of physical injury. Along with your own health, it's a good idea to look after your father's as well. It's possible that the economy could be affected, or that your income will decline. Many of your projects that were nearing completion might be postponed. Now is not the time to make major decisions. It's a good idea to put a stop to such decisions. It's also important to maintain track of your costs.
LEO
The Saturn retrograde in your horoscope will bring you a lot of good luck in your chosen job. You will be successful in employment-related with foreign countries and might even get the opportunity to settle outside of the country. One piece of advice is to maintain control over your accomplishments and to act politely. People who have been waiting for a job in a foreign country would be able to get one. Others who have been waiting for change will get the chance to do so.
Virgo
Saturn retrograde this year is bringing you an excellent fortune. It would be a period in which you would advance and accomplish incredible heights. This movement would provide great oppurtunities for students who have taken competitive tests to find work, as well as for those who are currently employed. You'd come out on top in the long-running debate. If you're involved in a court case there's a chance that the court will rule in your favor, and you'll triumph against your adversaries. There would be financial stability and social improvement.
Libra
Saturn retrograde will provide you with lucrative opportunities. This initiative will mostly produce positive outcomes in terms of child prosperity, education, and employment. For many of you, it would not only be an opportunity to profit, but also the removal of all roadblocks. Students who are taking competitive exams at this time may hear some good news. It is an advice for students to study hard for competitive tests and to attain their objectives.
Scorpio
Saturn retrograde for your sign might have a negative impact as a result of past karma. The tasks you were working on would be delayed, but they would be completed. You'd have to work a lot to finish your project. There's a potential you'll feel sluggish about performing work, or that the delay in accomplishing job may make you angry, upset, and depressed. Apart from that, the illness of the father would be a source of concern. Your adversaries will oppose you and attempt to harm you. But you shouldn't be too concerned about this situation because you'll almost surely obtain decent outcomes, albeit with some delay.
Sagittarius
You've been suffering for a long time, but Saturn retrograde this year will give you a moment to reap the benefits of your efforts. Saturn's movement will bring you an excellent fortune as well as interest. Your courage will grow, and you'll be brave and ready to confront any challenge. There will be advancements in your job and new opportunities to earn money. You will receive a compliment, honour, and fame in society as a result of it. However, you should use caution when it comes to your child's health and studies.
Capricorn
A word of caution during Saturn retrograde 2022 is to be cautious. It may have a detrimental impact on your professional life. There's a chance you'll have to deal with challenges in your profession. Your arrogance and tendency of speaking rudely to others may be causing you trouble. There is a possibility that you will lose money. Your spouse may have a health problem. In a partnership business, there may be some arguments with your partner as well as losses. It's best to remain patient and keep your emotions in check.
Aquarius
This Saturn retrograde may not be favorable to you. Saturn's movement will cause complications in your personal life. There is a possibility of troubles and issues within your marriage. In your personal life, there will be numerous misunderstandings. Maintain a decent attitude toward your kin. For some people, the movement of Saturn retrograde 2022in their horoscope may bring positive outcomes. Be cautious in your partnership dealings, as there is a risk of the partnership breaking down, resulting in financial difficulties.
Pisces
The folks of this zodiac sign are in for a mixed bag of results during this Saturn retrograde 2022. Some people may experience health problems, financial difficulties, social embarrassment, and family conflicts. If Saturn is on the progressive side of your horoscope, no dismal outcomes are possible. You must respect elders and be courteous to all family members in order to promote unity. To maintain a peaceful environment, you must be courteous and helpful to your neighbors.