Best Astrologers in India- Overview
Astrology is a popular practice in India and is entirely a predictive science based on the positions of the stars in the cosmos. This makes it easier for fortune tellers to determine a person's distinctive characteristics and qualities even before the individual is even born. It provides in-depth information about a person's strengths and shortcomings.
According to astrology, the positions of the celestial bodies at the time of our birth determine our future. It is also true, though, that the best astrologers in India enable people to make significant and useful changes to enhance their quality of life. Additionally, astrology is crucial in assisting us in understanding our traits, capabilities, and flaws.
It presents a chance for spiritual development. You can find solutions to all of your life's issues with the help of astrology. With the aid of this holy knowledge, the best astrologers in India may predict the future. An Astrologer identifies the astrological factors that are producing problems in your life and suggests the best course of action for solving them.
People must be very careful when hiring an astrologer for themselves because many people commit fraud in the name of astrology. Most of the popular and best astrologers in India follow Vedic astrology. But they have also used Tarot, palmistry, numerology, and a lot more in order to stay up-to-date.
In this blog we're going to share a list of the best astrologers in India.
List Of Best Astrologers In India
K.N. Rao
Mr. K N Rao is one of the best astrologers in India. K N Rao is a wise and experienced astrologer with extensive understanding in all areas of astrology. He has made countless astounding forecasts on a variety of topics, including politics, business, sports, celebrities, and medicine.
Through his several works, including Aadhunik Vidhi Se Kundali Ki Vivechna, Timing Events Through Vimshottary Dasha: Hindu Astrology Series, Learn Hindu Astrology Easily, etc., he has expressed his thoughts on practically all astrological themes.
People became interested in K N Rao and Vedic astrology as a result of his lectures on the subject that he gave in several countries. Due to his advancing age and health problems, K N Rao has stopped personally making predictions for anyone.
He has been working on research and ways to improve astrology for the past few years. He is the editor of the Journal of Astrology and a founding member of the astrological school offered by the prestigious Bhartiya Vidya Bhawan.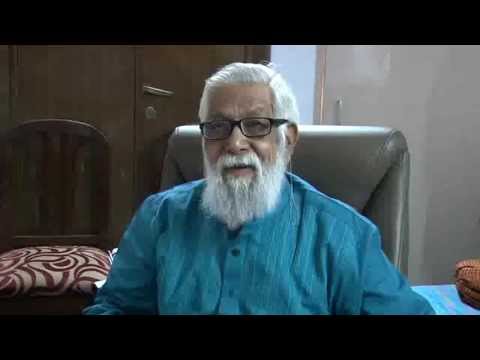 Shri Bejan Daruwalla
Bejan Daruwalla is often the first person that comes to mind when asked to name the top ten astrologers in India. He was perhaps the most well-known and one of the best astrologers in India. Before moving to Mumbai to pursue astrology, Daruwalla taught English literature at the HA Arts and Commerce College in Ahmedabad.
Daruwalla, a devout follower of Lord Ganesha, used a variety of divination techniques, including Western astrology, Kabbalah, palmistry, Vedic astrology, and numerology.
He received the Eminence Award in 2019 from Gujarat's Chief Minister, Shri Vijay Rupani, for his superior astrological abilities.
His accurate predictions helped him gain millions of followers. He is said to have predicted the election of Vajpayee and Modi as prime ministers. He allegedly predicted the Bhopal Gas Tragedy, the assassination of former prime minister Rajiv Gandhi, and the plane crash that killed Congressman Sanjay Gandhi. One of the best astrologers, he was well-known for his newspaper column predictions.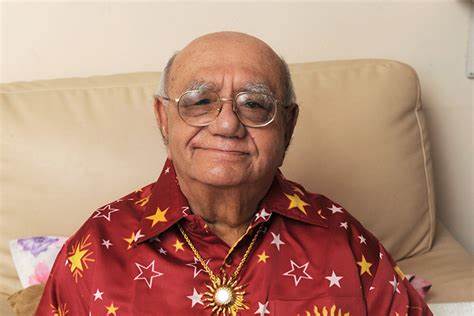 Munisha Khatwani
Munisha Khatwani is an Indian actress, astrologer, and tarot card reader. She is a knowledgeable and skilled tarot card reader who also offers additional astrology services so that you may get all of your questions answered, problems fixed, and daily improvements in your life that make you happy.
She has 21 years of experience in this field and has been offering her astrology services for a very long time. She provides fantastic outcomes by answering your questions and fostering happiness and harmony in your connection with your partner.
Numerology report, gemstone consultation, Janam Patrika reading, one-time consultation, future query resolution, Vedic horoscope, Kundli matchmaking, and other services are just a few of the many that Munisha Khatwani provides to her clients. Her clients include the top notch bollywood celebrities, business leaders and politicians which makes her one of the most popular and best astrologers in India.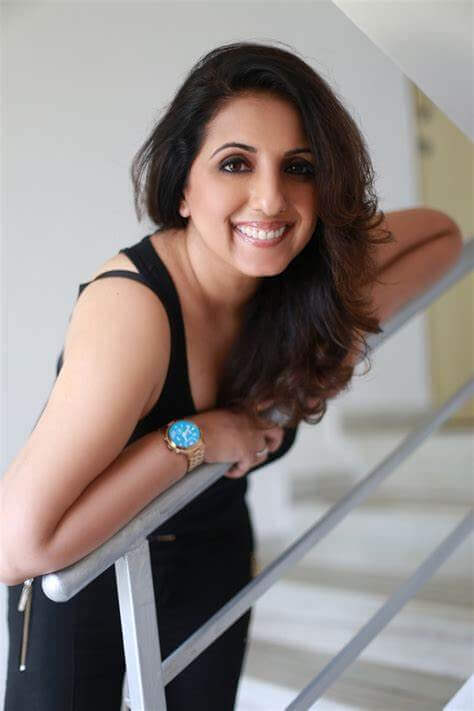 Do you have any questions or issues related to personal life, love life, career, or health? Consult the best astrologers in India and get answers/ solutions to all your problems based on your own birth chart.
Dr. Mahendra Mishra
Vedic astrologer Acharya Dr. Mahendra Mishra also specialises in mantra therapy and vaastu. He has been honing this talent for the past 28 years. In addition, he serves as the principal of PG College in Rajasthan and a visiting head Acharya in Mauritius. He enjoys assisting others in solving their problems. He is here to lead and assist every soul present.
Mahendra ji is an Acharya in Astronomy and Astrology, a Varishth upadhyay in Jyotish, a Shastri in Jyotish shastra, and a Ph.D. in Astrology. He has received honours from the governments of India, Rajasthan, Mauritius, and the United Nations Association (UNA).
He has quickly gained recognition in the country as of the best astrologers in India due to his skill in offering remedial measures for marriage, financial, and other life concerns.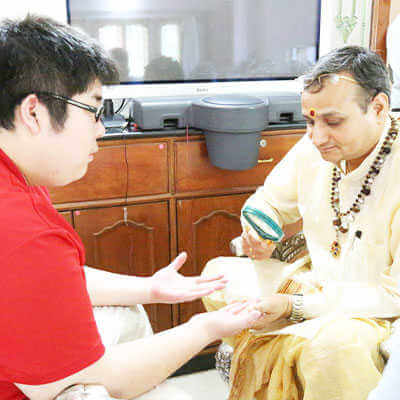 Deepak Kapoor
Mr. Deepak Kapoor is considered Prashna Kundali's Master. He is a well-known astrologer with more than 30 years of expertise. He has been instructing astrology for more than 25 years and is the author of four of the best-selling astrology books. Additionally, he was the host of the daily TV program "Aapke Tare" which ran on Aaj Tak and Delhi Aaj Tak for more than ten years.
His clientele includes people from all seven continents and a wide range of religious backgrounds. His clients are astounded by the accuracy of his forecasts and consistently praise him and consider him as the best astrologer in India.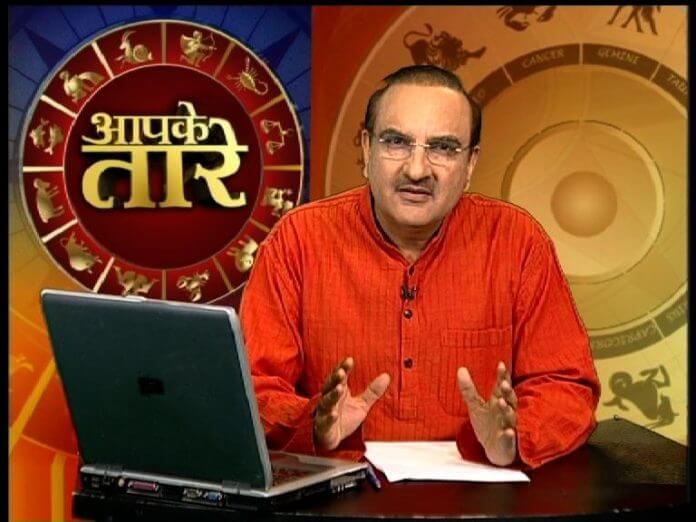 Dr. Charu Mudhar
Astrologer Dr. Charu Mudhar is a prominent figure in the astrology industry. She has become well known for her precise predictions thanks to God's blessings and her extensive knowledge of astrology, numerology, name rectification, and Vaastu. She was introduced to astrology at a very young age because it was her father's passion, which fascinated her.
Her expertise in a variety of astrological disciplines enables her to precisely examine her clients' past, present, and future in order to provide the most suitable solutions to their difficulties. She now has a long list of satisfied customers who attest to her credibility.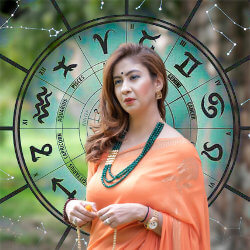 Acharya Indu Prakash
Acharya Indu Prakash is a well-known and renowned astrologer. He possesses amazing intuitive abilities and is able to foretell many significant events in his life with great accuracy. Making accurate predictions is aided by his wisdom, scientific understanding command, and competence. He has earned a reputation as one of the best astrologers in India and the world.
He is able to guide and foretell events pertaining to marriage, horoscope compatibility, progeny, love, and other aspects of life because of his perfect alignment with God and his in-depth understanding of palmistry, astrology, Vaastu shastra, numerology, and other sciences.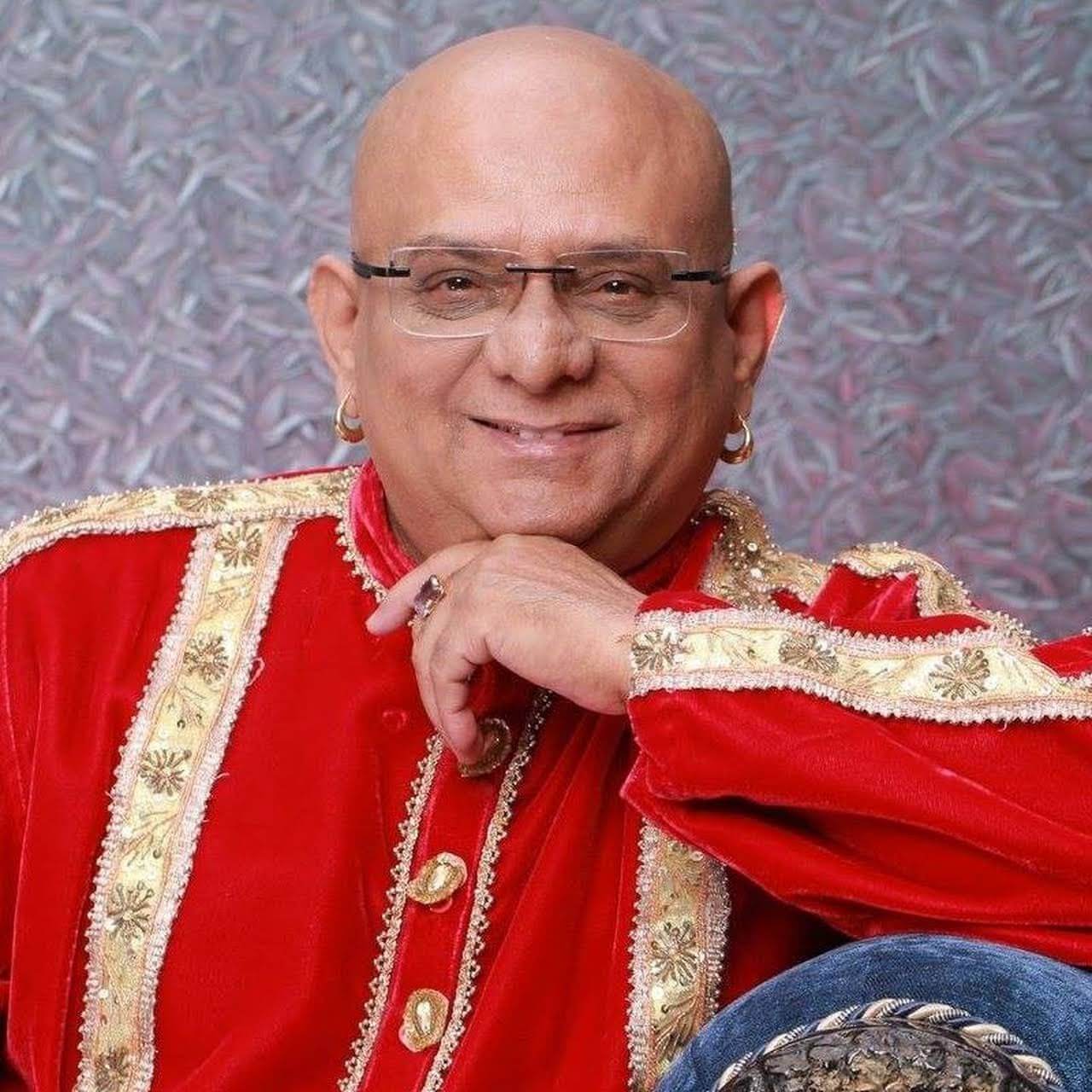 Deepak K. Jain
Deepak Kumar Jain is the founder of Deepak Astro Vaastu. He's been practicing astrology since 2004. More than 500 individuals have been trained by him since he began teaching the sacred science in 2008, and the journey is still ongoing. Additionally, he studied the Prashna Shastra and perfected it.
Mr. Deepak Jain is an expert in Vedic astrology as well as Vastu, energy healing, past life regression, and Ayurveda. He is also familiar with Lal Kitab treatments, which are purported to offer agreeable answers to a variety of life's issues.
His proficiency in providing practical solutions for marital, job, and other life issues has helped him quickly become well-known in the astrology community as one of the best astrologers. According to him, everyone should seek out astrology in order to enhance the various facets of their lives. He may be found on Guruji Astro, one of the top astrology websites in India, where he provides his astrology services online.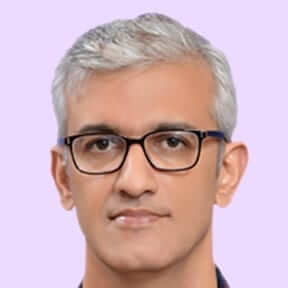 Jai Madaan
Famous Indian astrologer and spiritual teacher Jai Madaan also serves as an astrologer for other news outlets. She has earned a reputation as one of the best astrologers in India.
Jai Madaan's inner journey began as a youngster when she had a natural interest in tarot reading and went on to hone her skills in face reading and hypnosis.
She has developed a reputation over the past 15 years for offering detailed astrological predictions and solutions for concerns relating to health, wealth, employment, career, marital troubles, and material prosperity. Recently, Dr. Madaan began hosting the TV programs "Family Guru" and "Aaja Goodluck Nikale."
Hermeet Chawla
Hermeet Chawla, an astrologer, has been using this holy science for over 8 years. She refers to it as "Life's GPRS tracker." Why not periodically check the traffic in your life the same way you do before beginning any travel? She considers herself fortunate to have acquired the ability to interpret a birth chart using Vedic KP methods.
She holds that Karma determines one's past, present, and future and impacts life. In addition to K P astrology, she is an expert in Tarot, nadi astrology, and vedic astrology.
She assists people in connecting with their karma in addition to providing solutions to their concerns. She gives guidance on matters involving money, employment, kids, marriage, and other things. People from all around the world seek out her counsel because of her expertise and understanding.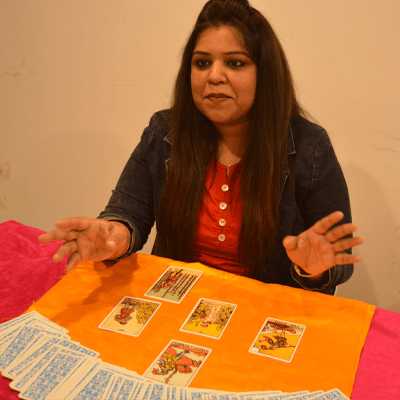 Buy best quality original Gemstones❤️
Get a FREE CALL with one of India's best Astrologers, to know the solution to all your Life's problems, because we know you deserve only the best.