Tarot card reading – Overview
Sessions with a tarot reader are a blessing in these trying times. We frequently turn to mentors and advisors when we are feeling stressed, anxious, or uncertain. These services give context to our current state of affairs and lead us by means of divine guidance. Tarot card reading is a fantastic instrument for gaining divine guidance and advice for the issues we are facing in our lives. If we ask the right questions, it can help us gain the clarity and guidance we need.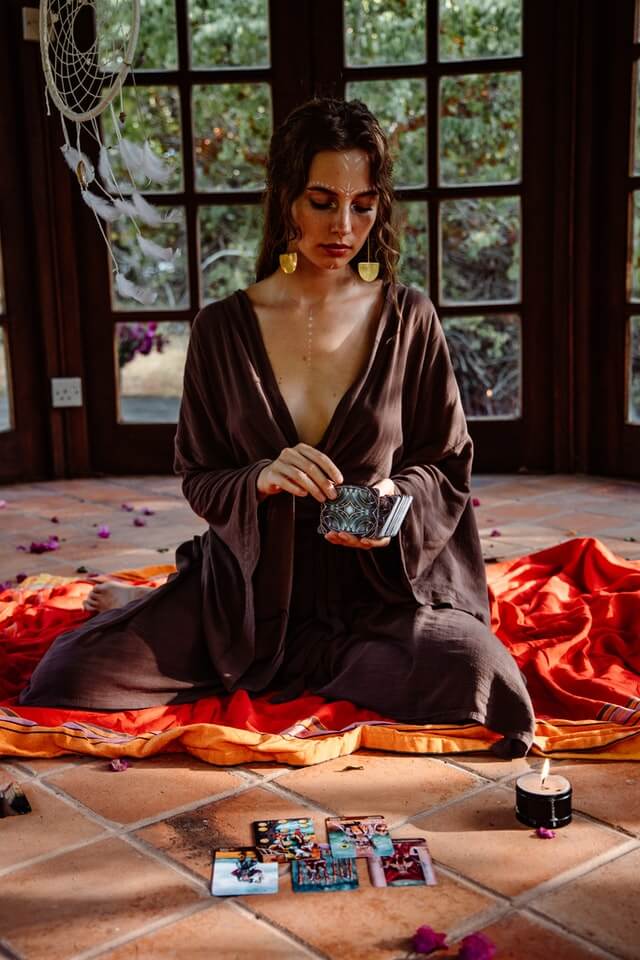 What is the purpose of a Tarot Card Reading session?
Tarot card reading should not be used as just a method for predicting the future. Tarot card reading helps us understand our mistakes and provides confirmation when we are on the right path.   Additionally, it also helps us gain a bird's eye view perspective as well as a deeper understanding of issues when we are facing issues in our relationships, career, money, or health.
While future forecasts and prophecy are generally what people look forward to when they go for a tarot card reading session, the core and power of the Tarot exist in guidance. The goal is to gain some real understanding and awareness of the basic karmic themes, life lessons, and experiences that are defining, influencing or repeating in our current lives.
What really provides us the transformation we want from a Tarot reading is the guidance and wisdom, which then enables us to shift from the state of powerless victim mindset, which is based on fear, disillusionment, and uncertainty, to a state of increased awareness, mental clarity, and spiritual consciousness, where we feel encouraged to make empowered and well-guided changes and adjustments in our lives.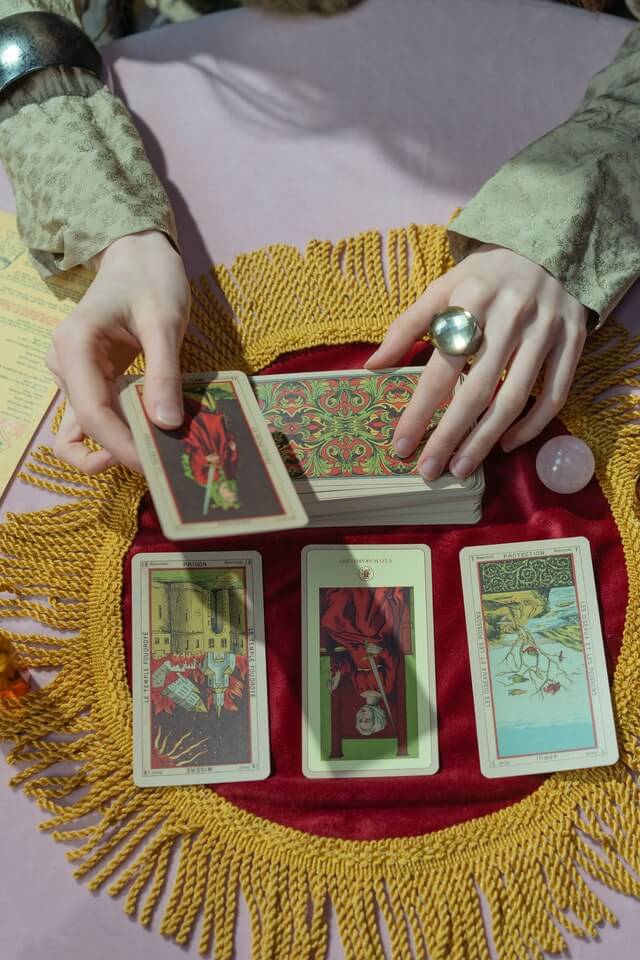 What to expect in a Tarot Card Reading session?
If you've heard a lot about Tarot and are intrigued by the thought of scheduling a session for yourself, we'll help you have a clear understanding of what you can realistically expect from a tarot card reading session, in order to avoid being let down & be able to achieve the maximum benefit from your tarot card reading session.
 Your tarot reader is working in this field because they genuinely want to help people. Therefore, rest assured that they are there with a genuine intention to guide you.
The tarot reader will probably explain how they read the card because each reader has a different way of reading the cards and will respond to any queries you have if you are completely new to tarot card reading.
Since the relationship between the reader and you, is similar to that of a therapist and client, it is always advised that you discuss your problem in detail with the tarot reader. The reader cannot assist you unless you are honest and willing to speak about your problem.
You'll feel at ease sharing about your situation with the reader because they too are human beings and are generally one of the most non-judgmental people you'll meet.
To enhance your chance of receiving the most precise advice in a Tarot card reading, it is crucial to ask concise, straightforward questions. Avoid asking too abstract questions.
Be aware that a tarot card reading may reveal information that you don't really want to hear, but that the universe wants you to know. When you ask for assistance, keep in mind that you are doing so because you require an unbiased perspective.
Avoid asking Yes or No questions because the guidance you receive is based on the energies around you and generally it's more like advice and less about yes or no.
Do not ask questions about someone else's life in a tarot card reading session, unless and until it's affecting you and/or you have their permission, as it is considered an unethical practice.
Wait patiently for the reader to respond to you after pulling a card. Receiving messages intuitively and communicating those messages to the querent (client), which takes time, is the foundation of proper and accurate guidance.
 Your information will be kept absolutely confidential, and you will be treated with the utmost respect, warmth, and care.
If anything unfavorable comes up in the tarot card reading, your reader will help you come up with solutions, as a result of which you'll leave with a sense of strength and empowerment.
 Getting a tarot card reading will not miraculously fix any issues or reverse any circumstances you might be in, but it can assist by providing a broader, overall picture and clarity about key influences, incidents, and themes influencing specific aspects of your life, like relationships or career at a given time, as well as the potential outcomes.
A Tarot card reading session can be very beneficial to provide deeper understanding of the most significant present and future karmic and spiritual lessons that will determine your fate and the direction of your life, as well as advice on how to be best equipped to overcome them.
No Tarot card reading, no matter how accurate, is intended to be interpreted as anything set in stone or as a way to deny you the freedom and power to alter the direction of your life, if you would like to make a change.
It's not necessary to be frightened or intimidated when getting a reading, and the knowledge you gain about your life in a tarot card reading session can be quite beneficial. Let's hope, reading this article will help you better grasp how tarot card readings work and what to expect during a reading session.
😍Connect with the best Tarot reader to get an Accurate and Eye-opening Tarot reading😍