Raksha Bandhan 2022 – Overview
On the day of the full moon in the month of Shravan, or Purnima Tithi, people celebrate Raksha Bandhan, also known as Rakhi. This ancient festival is celebrated by tying a sacred thread (rakhi), and it honors the relationship between brothers and sisters. Traditionally, a sister ties the rakhi (sacred thread) on her brother's wrist.
The day is traditionally celebrated with a few customs, traditional food and sweets, and a gathering. Siblings await this day each year since the event helps them remember their early years.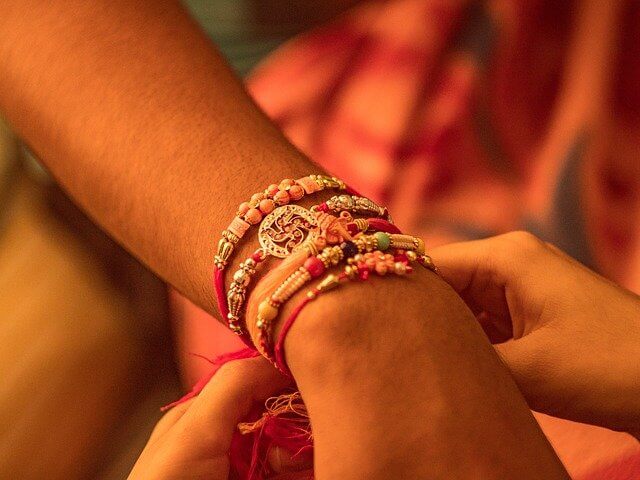 Raksha Bandhan 2022 Dates
Raksha Bandhan will be observed on August 11 this year.
Beginning at 10:38 AM on August 11, 2022, Purnima Tithi
On August 12, 2022, at 7:05 AM, Purnima Tithi ends.
Abhijeet Muhurta – 12:6 PM to 12:57 PM
Pradosh kaal Raksha Bandhan Muhurta – 08:51 PM to 09:13 PM
Bhadra Punchha Raksha Bandhan – 05:17–06:18
Raksha Bandhan Bhadra Mukha, which spans from 06:18 to 08:00
End of Raksha Bandhan Bhadra at 8:51 p.m.
Raksha Bandhan 2022- Significance
Raksha Bandhan is observed on the full moon day or Purnima day in the Shravana month. The ideal time to tie Rakhi on Raksha Bandhan is during Aparahna (late afternoon). Pradosh Kaal is also ideal for performing Raksha Bandhan rituals if Aparahna time is not accessible.
Rituals for Rakhi shouldn't be performed during Bhadra. For every auspicious work, Bhadra should be avoided because it is considered inauspicious.
It is important to note that Bhadra takes precedence in the first half of Purnima Tithi. Therefore, one should hold off on beginning any auspicious work until Bhadra is over.
Hindus celebrate the relationship between a brother and a sister on Raksha Bandhan. A sacred thread is customarily tied to the brother's wrist by the sister. In addition to giving presents and money to the sister, the brother swears to look out for her and keep her safe at all times. Following the ritual, people exchange homemade delicacies.
Do you have any concerns related to your Career, relationships or personal life? If so, connect with the best Qualified Astrologers and get solutions for all your problems.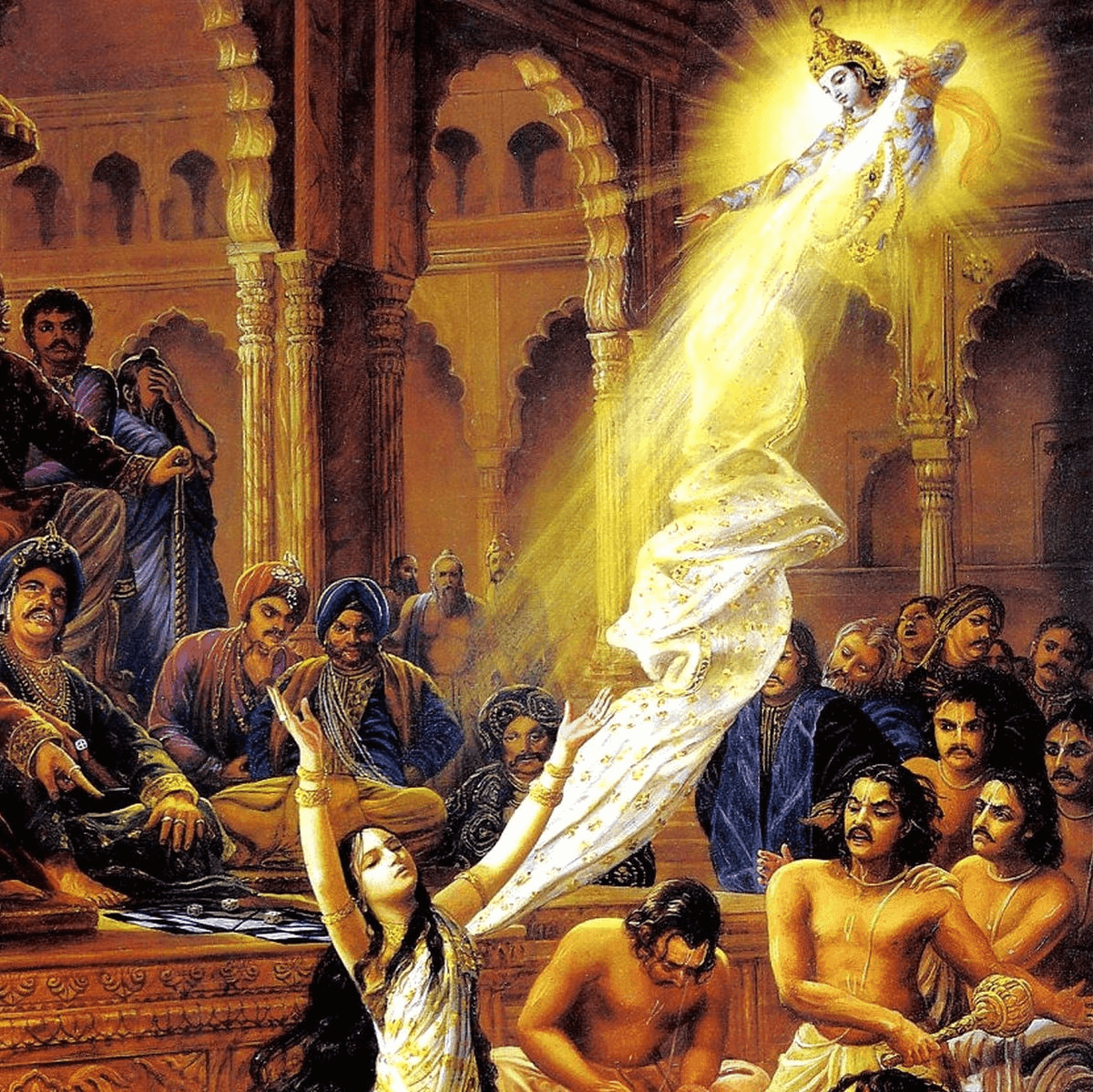 RAKSHA BANDHAN 2022- HISTORY
It's hard to pin down one story as the origin of Raksha Bandhan because there are so many legends and stories revolving around the beginning of the Raksha Bandhan festival. Here we're going to share 4 of the most important stories related to Raksha Bandhan.
Draupadi and Lord Krishna's story
One of the important Raksha Bandhan origin stories comes from the Mahabharata.
Lord Krishna destroyed the devil King Shishupal to safeguard the Dharma on earth. During the battle, Lord Krishna suffered a bleeding finger. Draupadi noticed his wounded finger was bleeding, so she tore a piece of her saree and tied it around it to stop the bleeding. She was praised by Lord Krishna for her love and concern.
Krishna promised to look out for her as a brother after this gesture of sisterly devotion. The fabric later evolved into a thread that represented the relationship between a brother and a sister. After many years, the treacherous Kauravas won the Pandavas' wife Draupadi in a gambling game. When they made an attempt to take off Draupadi's saree, Lord Krishna used his divine powers to save Draupadi's honor.
Lakshmi the goddess and King Bali
The demon king Mahabali was a devout follower of Lord Vishnu. Due to his extreme devotion, Lord Vishnu left his holy abode in Vaikunth Dham to take on the duty of guarding Bali's Kingdom. Goddess Lakshmi, Lord Vishnu's wife, becomes incredibly upset. She desired to stay with Lord Vishnu, so she went to King Bali while pretending to be a Brahmin woman and sought sanctuary in his fortress.
On Shravana Purnima, the day of the full moon, she wrapped a Rakhi around King Bali's wrist and asked him to send lord Vishnu with Her to Vaikunth as a gift for tying Rakhi. Later, Goddess Lakshmi made her true identity and motivation for visiting known.
Bali asked Lord Vishnu to go to Vaikunth with goddess Laxmi. Since that time, it is said, inviting one's sister to tie an auspicious thread of Rakhi on Shravana Purnima has become customary.
Rani Karnawati and Emperor Humayun's tale
The most well-known historical example is the tale of Mughal Emperor Humayun and Rajputana Rani Karnavati. Rajputs fought and guarded their Kingdom against Muslim incursions during the Middle Ages. The Chittor king's widowed queen was known as Rani Karnawati. She came to the conclusion that she would be powerless to stop Bahadur Shah, the Sultan of Gujarat, from invading her Kingdom. She sent Humayun, the Mughal emperor, a Rakhi thread. The emperor was so moved by the gesture that he immediately led his men in that direction in order to reach Chittor, in order to protect his sister Rani Karnawati.
Alexander the Great and King Puru
One of the earliest records of the Rakhi celebration date back to 300 B.C., during Alexander's invasion of India. The wrath of the Indian King Puru during his initial defense is thought to have weakened the great conqueror King Alexander of Macedonia. Alexander's wife, who was aware of the Rakhi festival, sought King Puru when she saw her husband's predicament. King Puru acknowledged her as his Rakhi sister and chose not to wage war on Alexander.
Connect with the best astrologers to Know more about Raksha Bandhan and its Muhurat.❤️