Venus Transit 2022 In Virgo- Overview
On September 24th, Venus leaves Leo and enters Virgo, bringing with it a more cautious and critical outlook on everything Venus: love, relationships, money, beauty, values, financial investments, and behaviours. While Venus is in Virgo, we may feel pressured to be more cautious and serious in our connections.
We should check in with those we associate with to ensure that they have a beneficial effect on our well-being. Some people could feel more guarded and selective about who they let in or allow to be close to them.
Venus is weak and debilitated in Virgo, making it one of her least favourite signs to transit through. The primary cause of this is Virgo's closed-off, reserved, analytical, and exacting mindset.
Venus in Virgo people are considered to have extremely high standards and may find it difficult to truly grasp and feel pure love since they set so many requirements and criteria. Consider where you might be too harsh with yourself and others at this time.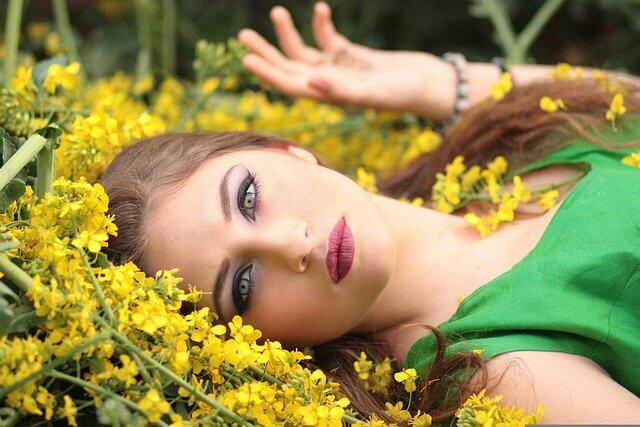 Venus transit 2022 in Virgo affects all zodiac signs
Venus transit 2022 in Virgo for Aries
Venus is the ruler of the second and seventh houses for Aries natives, and she will be transiting in the sixth house from their zodiac sign during this time. This house in astrology informs a lot about the adversary.
We learn more about the opposition, illnesses, suffering, work, competition, immunity, marital dissolution, and legal problems through this house. In such a case, the Venus transit 2022 in your sixth house may result in issues created by a number of your adversaries.
Your rivals and adversaries will continue to be active during Venus transit 2022 through Virgo, and their numbers will also substantially rise. In addition to this, you must be watchful of your rivals' actions at work. They may attempt to hurt you in any way, and as a result, you run the risk of suffering a significant loss.
Anyone who conducts business in a partnership may experience some sort of disagreement with their partner. They are therefore specifically advised to exercise greater caution when making decisions.
Venus transit 2022 in Virgo for Taurus
Venus is the planet that rules Taurus. In addition to this, Venus is the ruling planet of your sixth house, and it is currently transiting in your sign's fifth house. In the horoscope, this house is often referred to as the house of progeny. We learn about love, parenting, creativity, intelligence, education, and new opportunities in life from this house.
Venus transit 2022 in this house will enable married individuals to win their children's respect and love. As a result, if there were any issues in your relationship with your kids, they will become better as Venus transits Virgo, and you will be seen having fun with them. In addition, your finances will appear to be doing considerably better than they did previously.
Because you could unexpectedly make some money from any source during this time. Consequently, you will succeed in amassing your money as well.
In terms of your personal life, this transit will get you respect and an excellent reputation. You'll also schedule a trip with your friends or family in addition to this. Students in the sign of Taurus will also be successful at this time.
Venus transit 2022 in Virgo for Gemini
Mercury is the planet that rules the Gemini zodiac sign, while Venus is thought to be Mercury's friendly planet. Venus will soon transit through the fourth house from your zodiac sign, which rules over the fifth and twelfth houses for Gemini people. The horoscope's fourth house is referred to as the house of happiness, mother, movable and immovable property, fame, and feelings in life.
Venus transit 2022 being in the fourth house in this case will boost your comfort levels. Many people will also receive benefits relating to their real estate or land during this time.
For individuals who were hoping to purchase a property on their own, this period will be more favourable. Additionally, Venus transit 2022 will make sure that your family life is filled with joy and harmony.
By doing this, you will appear to be spending quality time at home with the family and having a lovely conversation. The members of the household will assist you fully at this time as well. In addition, individuals will seek your guidance because of the rise in your social status. Your wishes may now be fulfilled, even if they have been unfulfilled for a while.
Venus transit 2022 in Virgo for Cancer
Venus rules the fourth and eleventh houses for Cancer zodiac people, and it is currently transiting in the third house from your zodiac. The third house represents the strength of character, siblings, curiosity, passion, excitement, and energy.
During this Venus transit 2022 period, Venus will bestow prosperity and success upon you. You will be successful in overcoming your opponents and winning their friendship through this.
Regarding your private life, the Venus Transit 2022 in Virgo will also result in a boost in your social respect. You will continue to be well-liked by the people at the same time, which will increase the number of your admirers. Additionally, this is a very fortunate period for you financially as you may have multiple sources of income.
You'll feel pleased inside as well due to the positive family dynamic. Also during this time, your brothers and sisters will be able to support you, which will be beneficial. It's possible that more individuals will get interested in religion.
Venus transit 2022 in Virgo for Leo
Venus is the ruler of the tenth house of career and the third house of siblings for the Leo people. Currently, during Venus transit 2022, Venus is entering the second house for Leo individuals. In astrology, we evaluate a person's family, speech, elementary education, wealth, and other factors starting with the second house of a Kundli.
The Venus transit 2022 in your zodiac sign's second house will be quite advantageous for you in this circumstance. You will be able to obtain cash benefits at this time from a variety of sources.
The environment of joyful moments in your family will also help to keep you stress-free in terms of family life. During the time of Venus transit 2022 through Virgo, your family will fully support all of your decisions. A senior family member's health at home will now improve if it had been declining earlier.
Additionally, the influence of Venus will keep you healthy while bringing about the necessary improvements in your health. However, many natives might also spend money at this time on amenities or items related to self-care, such as clothing, jewellery, or electronic devices. When it comes to romantic relationships, there will be compatibility between couples.
Do you have any questions or issues related to personal life, love life, career, or health? Consult the best astrologers and get answers/ solutions to all your problems based on your own birth chart.
Venus transit 2022 in Virgo for Virgo
Venus is the ruler of the second and ninth houses for Virgo sign natives, and it will now be stationed in your ascendant house while transiting through your own zodiac sign. The Ascendant house is referred to as Tanu Bhava in astrology. In this case, Venus' influence will ensure that you experience favourable outcomes throughout this time.
Most importantly, during this period your financial situation will improve and you will be able to plan for any type of investment while making good money. Spending a lot of money on your own well-being at this time can help you become more well-liked by others.
Additionally, this Venus transit 2022 will help you succeed professionally. Those involved in business, in particular, will benefit from excellent prospects for profit while boosting sales and expanding their operations at this time. Therefore, make an effort to make the most of this beneficial time by clearing your mind of all bad thoughts.
Students will also be able to achieve well during Venus transit 2022 through Virgo at the same time. This would make it easier for students who are studying for exams for competitive or government jobs to achieve high marks.
Venus transit 2022 in Virgo for Libra
Venus governs your eighth house in addition to being your sign lord, and she is about to enter your zodiac's twelfth house. This house is known as the house of expenditure in astrology.
This home represents costs, loss, salvation, international trip, etc. The best outcomes for you are currently being reflected by Venus transit 2022 in your twelfth house in this situation. You will be successful in acquiring money from multiple sources, particularly when it comes to the financial element.
Those who had expressed a desire to travel overseas will also have the chance to do so after achieving success in their undertakings during this Venus transit 2022 period. In addition, this is a more favourable moment for you to embark on a long journey. Your professionalism at work will be greatly valued if we talk about your career.
Venus transit 2022 in Virgo for Scorpio
Venus will be located in the eleventh house from your zodiac sign, which governs your twelfth and seventh houses. The house of income is the eleventh house in the chart. From this residence, one may observe income, various life accomplishments, friends, older brothers and sisters, and other things.
Due to Venus transit 2022 in your eleventh house, in this case, there may be opportunities for compatibility to develop in your financial life. Because you will grow your income throughout this time by making money from your skills and labour.
Your financial situation will improve as a result, and its favourable impact will also result in positive modifications to your eating and lifestyle habits. During the time of Venus transit 2022 in Virgo, you will be viewed as living a more opulent lifestyle than before.
Even in romantic relationships, you have a great chance of success. If such natives wished to forward the matter for their marriage in this circumstance, they might do it at this time. Because favourable yogas for love marriage will be formed throughout this time. You will have a lot of fun while hanging out with your pals from the perspective of your personal life as well.
Venus transit 2022 in Virgo for Sagittarius
Venus, who currently rules your sixth and eleventh houses, will move from your zodiac to the tenth house during this time. The tenth house in astrology describes your career and profession, your father's position, status, politics, and life ambitions. It also goes by the name Karma Bhava.
Due to Venus's placement in the tenth house during the Venus Transit in Virgo, you may experience unfavourable repercussions in this situation.
Because this is the moment when your health will be most affected, you can experience certain health issues as a result. Therefore, take extra care of your health during this Venus transit 2022 and stay as far away from fried and expired food as you can. Financial life also entails some risk of loss.
Your ability in performing your tasks will be hampered by some mental health issues in your line of work. Do not allow stress to hold power over you in such a situation. You might also have to deal with challenges from rivals and coworkers in addition to this. However, because of your positive relationship with a senior, they will support you in overcoming all of the difficulties you face at work.
Regarding your family, you will see some improvement in your interactions with the house's elders. However, be sure to talk with the family before making any decisions regarding the house, as they might disagree with you. Overall, during Venus transit 2022 transit, you will need to have the most faith in yourself.
Venus transit 2022 in Virgo for Capricorn
Venus, the lord of your ninth house from your zodiac, is currently transiting through the fifth and tenth houses for Capricorn natives. The ninth house in astrology is referred to as the house of fortune, fate, guru, religion, travel, and pilgrimage, as well as the principles of a person, are taken into account.
In this case, Capricorn zodiac sign individuals will have a greater possibility of experiencing favourable outcomes during this transit. Because by Venus's grace, you will have the opportunity to be blessed with luck at this time, which will bring you happiness and success.
In terms of your financial life, the Venus transit 2022 period will present you with numerous options to increase your income and make good money. Nevertheless, a lot of people can be seen spending a sizable portion of their income when shopping for clothes, jewellery, etc.
As a result, a portion of your bank balance may appear to be decreasing. It will therefore be more appropriate for you to use your money in accordance with your needs and the proper budget.
Venus transit 2022 in Virgo for Aquarius
Venus is currently transiting in your birth chart's eighth house and rules the fourth and ninth houses for Aquarius natives. In Vedic astrology, the eighth house of the horoscope is known as Ayubhava, and it is from this house that we examine the age as well as unexpected events, mysteries, and other things like research.
During the Venus transit 2022 in Virgo, your financial life will have good outcomes. Because of this transit, your financial situation will be stable and you will be successful in building up your savings.
If you had a financial issue in the past, due to the Venus transit in Virgo you will be able to resolve it as well. This will release you from looming mental stress. Family life will continue to be joyful.
Venus transit 2022, though, will also cause you to have some unpleasant thoughts. However, it would be better for you if you didn't allow those thoughts to rule your mind. This is a time when this zodiac sign's students will also see opportunities for academic success. In spite of this, keep working hard and aiming for good grades.
Venus transit 2022 in Virgo for Pisces
Venus currently occupies the seventh house in your zodiac and rules the third and eighth houses for Pisces natives. The seventh house of the horoscope, according to astrology, represents a person's marital status, spouse, and relationships with other people, including business partners.
You are urged to exercise a little caution during this Venus transit 2022 in such circumstances. Avoid doing anything during this time that could cause you trouble later on or get you into a lot of trouble. Additionally, it is essential that you exercise greater caution before making any significant employment decisions.
Your coworkers will also try to complicate things for you during this time. However, you must maintain your attention solely on achieving your objectives. Now that we're talking about your health, during Venus transit  2022 through Virgo, there may be some issues with your health. Take extra care of your health in this situation and don't let it slide at all.
Venus transit 2022 can result in arguments between married natives and their spouses for a variety of reasons, including in romantic relationships. Even in your financial life, exercise caution whenever making decisions involving money and never sign anything before reading it.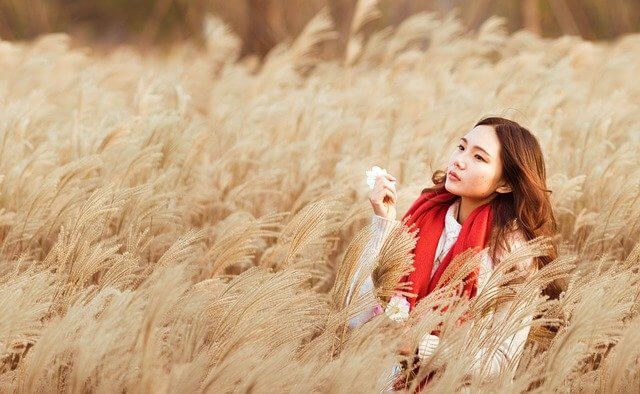 Remedies for Venus transit 2022 in Virgo
On Friday, recite the mantras related to Maa Katyayani.
Visit the temple and worship Maa Lakshmi.
Offer Kheer to goddess Lakshmi.
Offer Jal/ water to Shivalinga
Donate green items to counteract Venus' negative impacts while she is transiting Virgo.
Eat curd and sugar.
Buy best quality original Gemstones❤️
Get a FREE CALL with one of India's best Astrologers, to know the solution to all your Life's problems, because we know you deserve only the best.