1 Mukhi Rudraksha: Overview
When it comes to Rudraksha, there is no better option than the 1 Mukhi Rudraksha. It is considered to be the most auspicious and powerful Rudraksha. The Rudraksha represents Lord Shiva himself. It is believed to be very auspicious and beneficial for the wearer. It bestows good health, wealth, and prosperity. If you are facing any kind of difficulties in your life, then you must surely try wearing this Rudraksha.
1 Mukhi Rudraksha is a divine bead that is known to bestow numerous benefits on the wearer. It is said to be very beneficial and is used in various puja and havan. The Rudraksha is a mystical bead that is known for its healing properties. It is said to be a powerful tool for meditation and can help to focus the mind. This Rudraksha is also said to be the most powerful of all the Rudrakshas and is said to be able to help to remove all negative energy from the body. It is believed that wearing this rudraksha helps in achieving moksha.
In this article, we will discuss the various benefits of wearing a 1 Mukhi Rudraksha.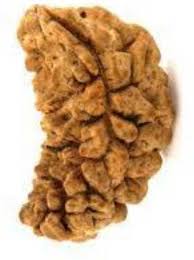 1 Mukhi Rudraksha: Significance
The most powerful 1 Mukhi Rudraksha comes from Java, Indonesia, and Nepal. But in Nepal, this rudraksha is rarely found. The  Rudraksha rules all the planets and is also closely associated with the planet Uranus.  
This Rudraksha controls the Sahasrara Chakra which governs clarity of mind, connection to Spirit and God, and your belief systems.  The 1 Mukhi Rudraksha from Java is a half ellipse in shape like that of an eye and is considered by Yogis as the eye of Shiva. The shape is due to it having one natural hole and one seed inside. 
A top view of 3 Mukhi Rudraksha is triangular because it has the same number of compartments within as the number of Mukhis on the surface of the bead, while A 4 Mukhi Rudraksha has four compartments and its top view is squarish in shape, 5 Mukhi Rudraksha has five compartments and its top view is pentagonal and 6 Mukhi has six compartments and its top view is hexagonal so for the same reason and by the same logic 2 Mukhi has full ellipse view from the top and 1 Mukhi Rudraksha must have half ellipse top view.
This is the reason why the 1 Mukhi from Java is the only authentic variety of 1 Mukhi rudraksha to be found to date. There is also a 1 Mukhi rudraksha mantra:-"AUM NAMAH SHIVAYA" and "AUM HREEM NAMAH".The 1 Mukhi Rudraksha is the divine object of adoration. It also symbolizes the link between earth and heaven and also represents the energy of Parama Shiva. This Rudraksha gives freedom from the circle of death and rebirth.
The wearer of 1 Mukhi Rudraksha gets both material benefits as well as spiritual attainments. Parama ShivaTattwa of Ek Mukhi allows you to enjoy worldly success and material enjoyment without attachment to them. The 1 Mukhi Rudraksha is considered Lord Shiva himself and holds a very important place among Rudrakshas of all faces. 1 Mukhi Rudraksha is ruled by the Sun and is believed to enlighten your super consciousness.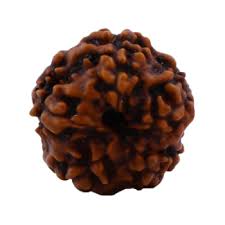 1 Mukhi Rudraksha: Benefits
There are many benefits of 1 face rudraksha as it is more beneficial than other rudrakshas. Some of the 1 Mukhi Rudraksha are as follows:
Wearing 1 Mukhi Rudraksha fulfills the desires of the wearer.
Wearing this rudraksha destroys sins and past karma by Antahkarna Shuddhi.
It is also used as a tool to attain Moksha.
Wearing 1 Mukhi Rudraksha cures migraines within 7 days of wearing.
It Cures psychiatric ailments like depression, OCD, and anxiety.
Also helps in curing Psychotic and Neurotic disorders.
This Rudraksha Gives peace of mind & concentration.
It helps to control the level of energy in the human body.
It helps the wearer to become more confident.
A person will become more solicitous and soft-hearted after wearing 1 Mukhi Rudraksha.
 Rudraksha also protects the person from evil and negative energies
It helps in controlling your temper and is believed to have a healing and soothing effect on people with high blood pressure, heart problems, and diabetes.
It helps in developing leadership qualities.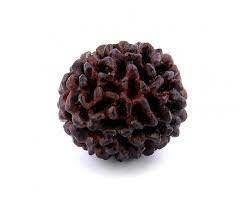 1 Mukhi Rudraksha: Do's and Don'ts of wearing this  rudraksha
After buying the Rudraksha bead wash it with clean fresh water and dip it in the cow's milk for one day before wearing.

Worship it on a daily basis.

Always keep trust in it after buying this Rudraksha.

Avoid eating non-veg food after wearing it.

 Also, don't drink alcohol after wearing it.

Remove it before going to any funeral services.

Don't flaunt it to everyone.

You should not wear a broken bead.

Remove it while going to sleep and place it where you worship God.