Remedies for Jupiter- Overview
Jupiter is known for being benevolent, but when it is placed in an unfavorable sign in a birth chart, debilitated Jupiter can cause problems and disasters for the native. But let's first understand the planet Jupiter and its energy.
Jupiter is a planet of ethics, wisdom, honour, and enlightenment according to Vedic astrology. It also stands for children. This planet represents the husband in a woman's astrological chart. Jupiter bestows the virtue that a person cultivates inside themselves and spreads outside.  Within each person, Jupiter stirs goodness that is released into the world.
Jupiter governs higher education and serves as the protector of the abstract mind, giving us a thirst for both academic and spiritual quests. Jupiter aids us in developing our ideology intellectually. Jupiter reigns over all ideologies and religions in the higher spiritual sphere.  Jupiter also rules long-distance journeys. In keeping with this idea, Jupiter challenges us to evaluate our moral and ethical standards.
Jupiter is strongly associated with prosperity and fortune, and for good reason. This loving and generous planet wants humans to advance and prosper.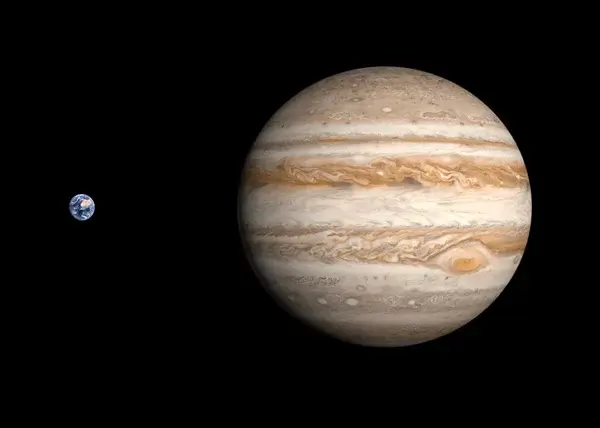 Effects of Weak or Debilitated Jupiter
Jupiter is weak in Capricorn due to its inability to harness its upbeat, kind, and compassionate traits in the pessimistic, rigorous, and hardworking sign.
The earthy Capricorn zodiac sign also favors strong law and order over greater understanding, spirituality, and religion, which is another reason why Jupiter struggles to work well in Capricorn.
An individual won't feel at peace with their knowledge and belief system when Jupiter is weak or impaired. He or she will probably experience pessimism, melancholy, and a lack of excitement or faith because they are unable to comprehend the larger significance and meaning of their existence. The happiness brought on by having children would decline, and money issues could surface.
In Capricorn, the sign of tamasic and earthy ideals, Jupiter does not feel comfortable.  The boundless positivity of Jupiter is completely at odds with the practical issues of Capricorn, which is governed by the constrictive planet Saturn.
A person can feel constrained in how they can demonstrate their kindness, virtue,  friendliness, compassion, and generosity. If we look at a woman's chart, she will have sadness or difficulty in marriage as a result of weak or debilitated Jupiter.
A  native may be bothered by delays or obstacles in their educational pursuits. Health problems like diabetes, obesity, inflammation, and troubles with the stomach, liver, hips, and feet may result from a weak Jupiter.
Here is a collection of both conventional and contemporary remedies for a weak or debilitated Jupiter. Pick a handful of these ideas and try to put them into practice if you want to increase the strength of this planet.
Effects of Weak Or debilitated Jupiter through Houses:
The native lacks confidence when debilitated Jupiter is in the first house. Such a person experiences hesitation when making critical decisions. The impact of weak/debilitated Jupiter has restricted his capacity for comprehension.
Paternal property issues are brought on by debilitated Jupiter's  placement in the second house. Money may be lost as a result. The native can only become wealthy by working hard. Family disputes might also happen.
Debilitated Jupiter in the third house, the native may not have siblings, or the native's siblings won't be in a good situation. Such a person always tries to stop putting in hard work.
Jupiter's weak/debilitated placement in the fourth house prevents it from producing favorable outcomes. Mother's health is impacted by its effect. Such a person often feels restless all the time.
Weak/debilitated Jupiter in the fifth house might have negative consequences on education. It's possible that such a person lacks exceptional intelligence and  struggles to focus on the task.
Uncles on the maternal side are cut off when Jupiter is weak/debilitated in the 6th house. Additionally, it can create enemies, liabilities, and diseases.
Marriage delays are the outcome of Jupiter in the seventh house. Marriage conflicts can also be brought on by Jupiter's weak/debilitated position in this house. Additionally, it might cause the couple to split up.
Jupiter's weak/debilitated placement in the eighth house causes issues with the in-laws . Such a person may also have physical weakness and other health issues.
Lack of interest in religious activities is caused by a weak/debilitated Jupiter in the ninth house; the person is not motivated to engage in any religious activities. Such a person may also endure numerous hardships in life.
In business, the native may experience many ups and downs.   The person may  frequently switch the line of business. In this case, stability becomes an issue.
Separations and disputes with the older brother or friends result from  debilitated Jupiter"s placement in the eleventh house. The absence of profits is also suggested.
Debilitated Jupiter's placement in the 12th house causes expenses to outweigh income. Additionally, it causes issues with the eyes.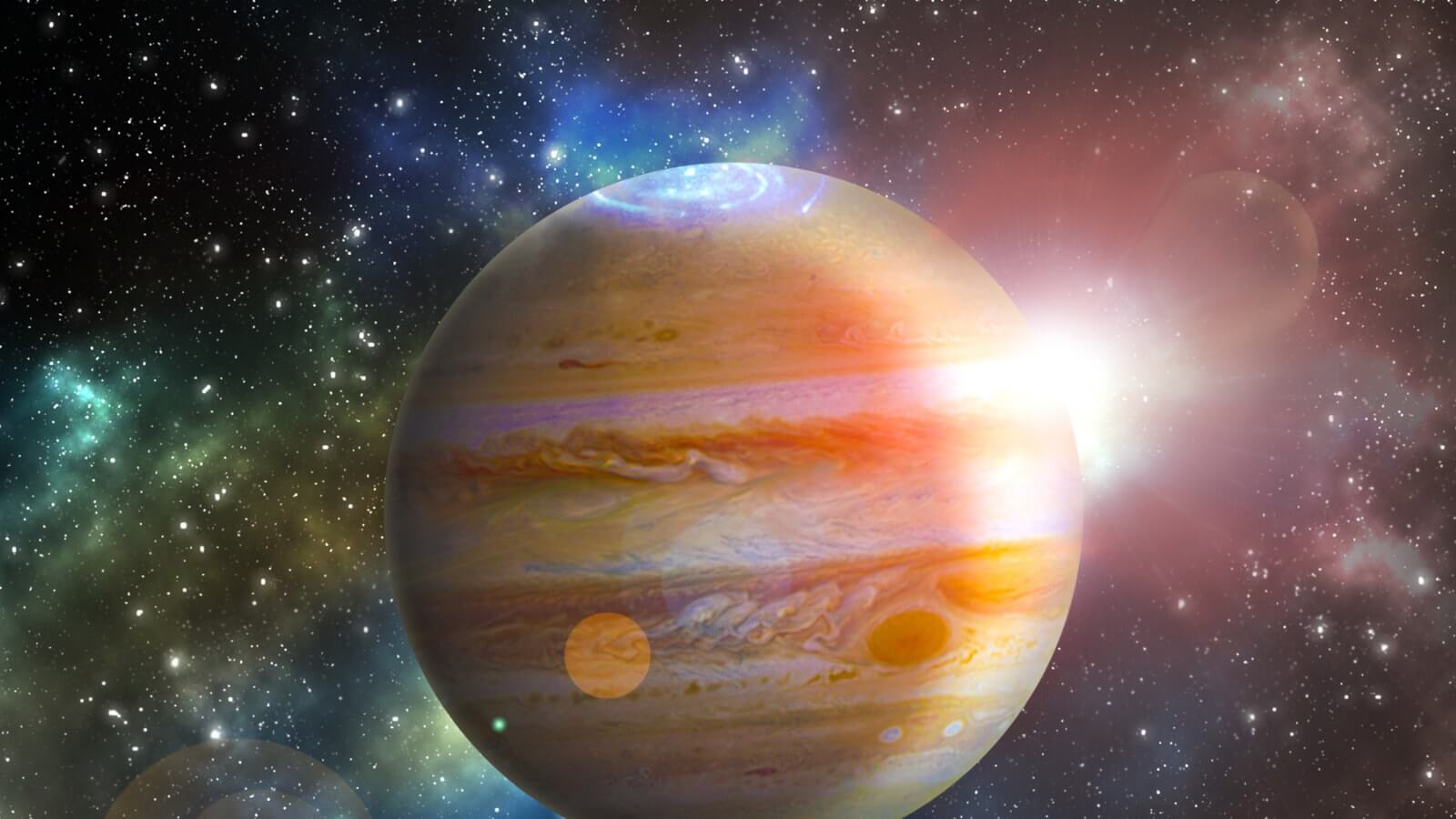 Remedies for Jupiter
Use tonic herbs like ginseng, licorice, and ashwagandha to boost Jupiter's good energy.
Wear gold jewelry or keep a piece of gold with you at all times.
Always carry a yellow handkerchief.
Treat your professors and gurus with more respect.
Be in the company of positive and encouraging people.
Increase your use of the colours gold, orange, and yellow. Don't wear dark colours.
Any spiritual endeavour is beneficial for enhancing your natal Jupiter. Prayer or meditation are highly advised.
You can support the underprivileged or donate to charities that support religion.
Read books on philosophical or spiritual subjects. Utilize every chance to develop a deeper sense of wisdom inside yourself.
Donate books to underprivileged students.
You can worship the god Lord Ganesha as a form of spiritual practice.
Vamana is the Vishnu avatar best suited to strengthen your weak/ debilitated Jupiter. Vamana, Vishnu's dwarf avatar, embodies Jupiter's wisdom-power, which permeates the entire cosmos. When you worship him, you come into contact with Jupiter's attributes of knowledge, goodness,  and optimism
Chanting the Ganesha mantra "Om Gam Ganapataye Namah" is considered one of the really beneficial Jupiter remedies. Ideally, this mantra should be recited on Thursdays.
Chant Jupiter's Mantra  "Om brim Brihaspataye Namah" 108 every day.
Do you have any questions or issues related to personal life, love life, career, or health? Consult the best astrologers and get answers/ solutions to all your problems based on your own birth chart.
Buy best quality original Gemstones❤️
Get a FREE CALL with one of India's best Astro gemologists, to know the best gemstone or crystals for you, because we know you deserve the best.